My baby was THREE yesterday...I really cannot believe it. I seriously remember every detail of delivering her like it was just yesterday. I remember wiggling my finger and getting mad at Tony that he didn't jump to my bedside as I was "calling" him during a contraction...I remember being soooo scared of delivering but then got my amazing epidural....I remember the sweet nurses who were part of such a huge day for Tony and I ...and I remember my doctor and photographer FLYING into the delivery room in order to be there for Jadyn's birth. BUT the most important thing I remember was pulling Jadyn up onto my belly and BALLING...the emotion overwhelmed me like I never expected. I still look back at those pictures and cry! I will never forget that day....and it is weird and surreal that she is already 3....where did the time go???? Well, here are pictures from Jadyn's 3rd birthday!!!!!!
We asked Jadyn what she wanted to do for her birthday and she said, "Play and open presents." First thing after she woke up, she opened presents...then played. We surprised her with going to Chuck E Cheese....she was ecstatic...but even more so when Chuck E brought her her birthday cake!!!!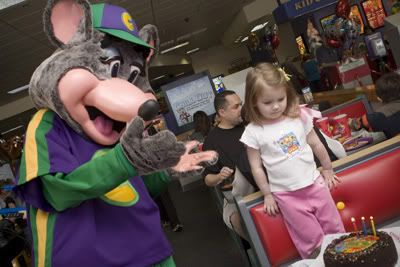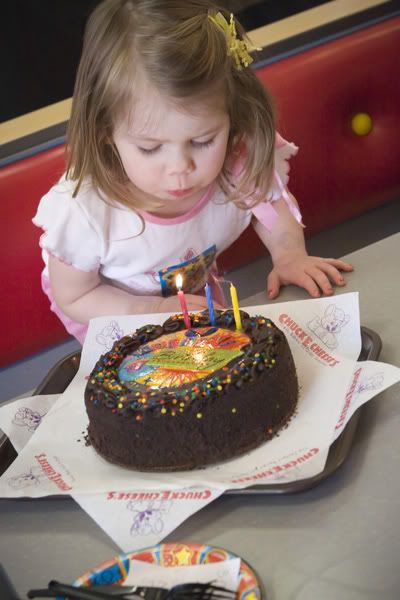 Focused on the cake!!!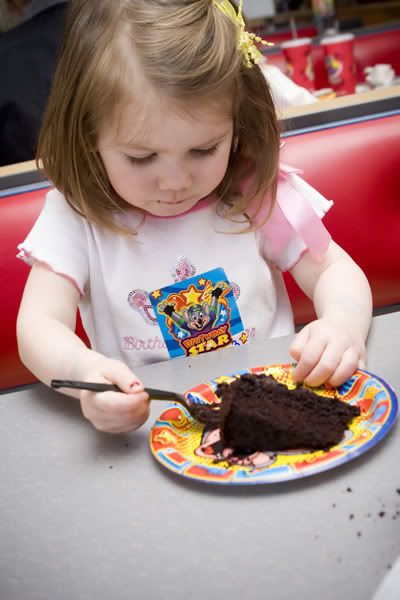 Love this picture....this is just so "Jadyn"...she is Miss. Personality...lol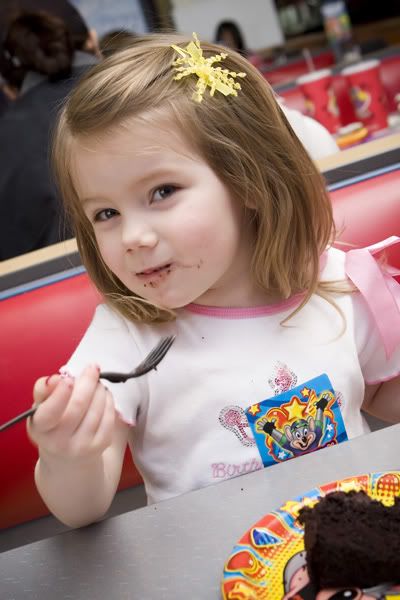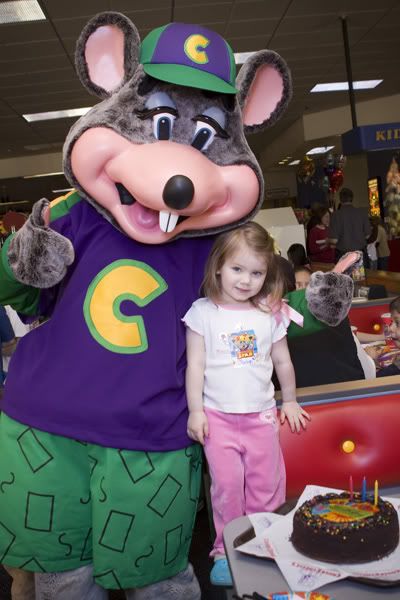 Then off to the game....let the fun begin!
Aunt Jessie even came!!!!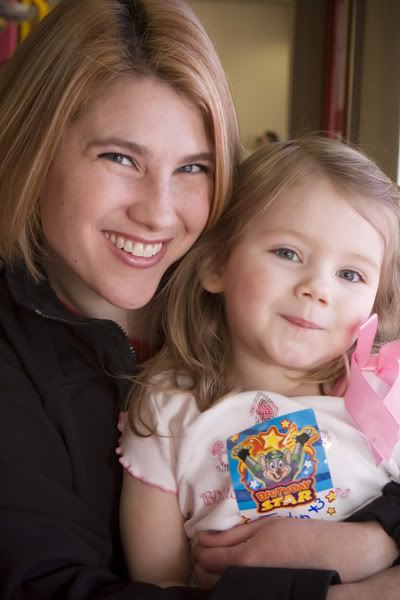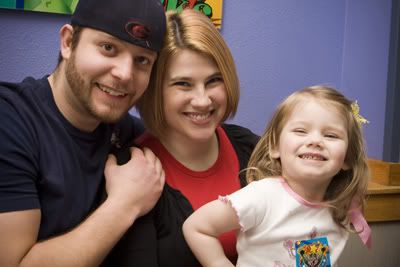 Birthday kisses...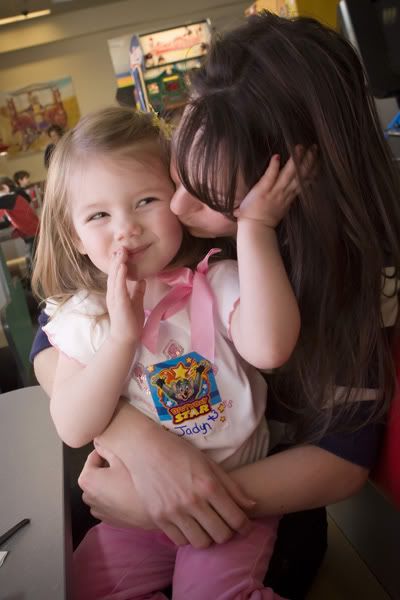 Happy Birthday, Jadyn!!!! There will be pictures from her birthday party in April....we really like birthdays in our house!