Tony and I met Dave Cerven at his wonderful
studio
in Maplewood just over 2 years ago. The first thing I notice was his height...Dave is 6"8', while I am 5'3", so there is quite a height difference. After I asked him if he played basketball, which he did, I came to find that he was an amazing guy...then I met his wonderful wife, Becky, and Tony and I felt such a connect with them! We all became great friends! I have worked for Dave and so has my husband. We have found both Dave and Becky to be incredible people to be around. When they called me to do their birth story, I was honored! It is such an honor as a photographer and their friend. Enjoy their sweet baby Elliana's birth! It was a great night at MoBap that she was born to proud parents Dave and Becky!
A wonderful night at MoBap for a birth!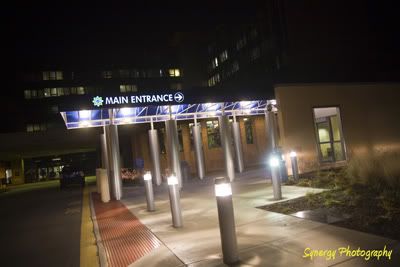 Becky was doing puzzles before the "hard" part started...great way to wait for her little girl to arrive!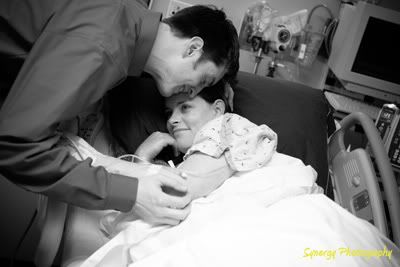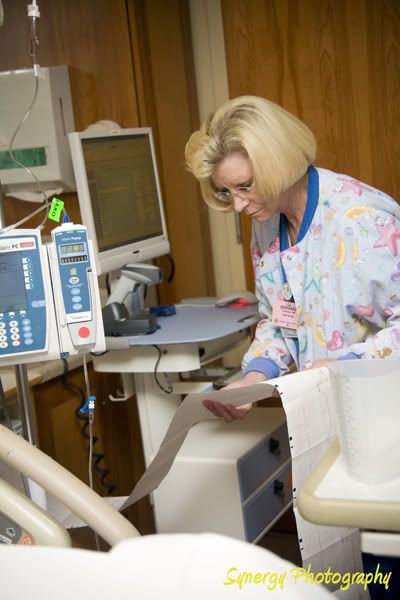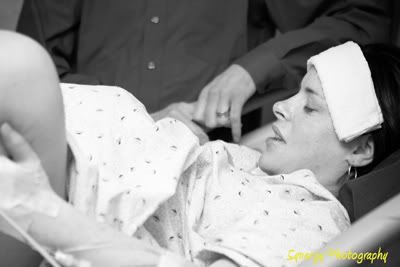 SHE'S HERE!!! Just seconds after she was born!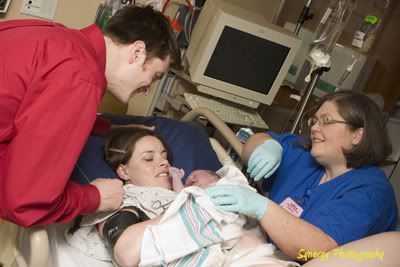 Fav of the day!!! I loved her little cry...too precious! Elliana Jane has entered the world...she is healthy and her lungs were certainly working well, too!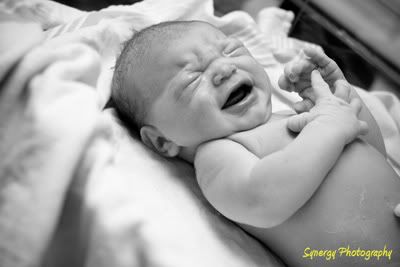 Mom and Dad are getting there first looks! THIS is why I love birth stories! Getting those amazing shots right after a baby is born is priceless! I love this shot because you can just imagine what they are thinking about...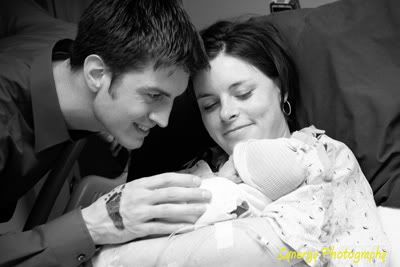 The new family of 3.
Dave's parents happily hold their newest grandchild...loved the Grandpa shirt he wore, too!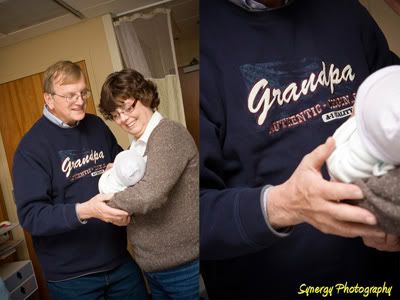 Dave and Becky, congrats on your new, little bundle of joy! Little girls are amazing...enjoy every moment!