Remeber Josh and Shelly's wedding from December? Well then, you might also remember that Shelly is from Colombia and her wedding day was a VERY COLD day for everyone, but especially her. So we did a studio session of bridal portraits and romantic pictures in a nice and warm environment. But on the day of, it was 60 degrees! So I called them and begged them to come a little early so that we could go to Vlasis Park, too. The session was such a blast because Shelly and Josh are sooo contagiously in love...plus Tony and I both got to shoot this session. (I love being able to work with my hubby!!!) Here are a FEW of my favorites...more on Facebook.
Talk about a GORGEOUS sunset!!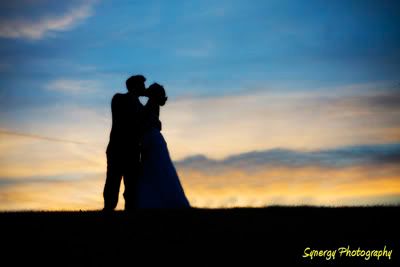 Can you see the contagious laughter...they love being together.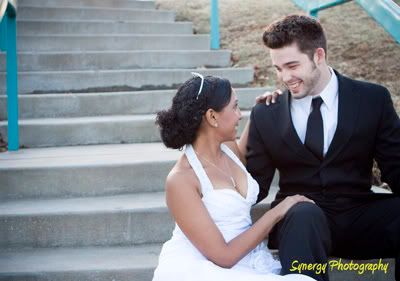 Special thanks to my amazing husband for the incredible lighting in all the studio pictures! This is my favorite picture...I love how delicately lit this picture is....just adds to the mood of the picture!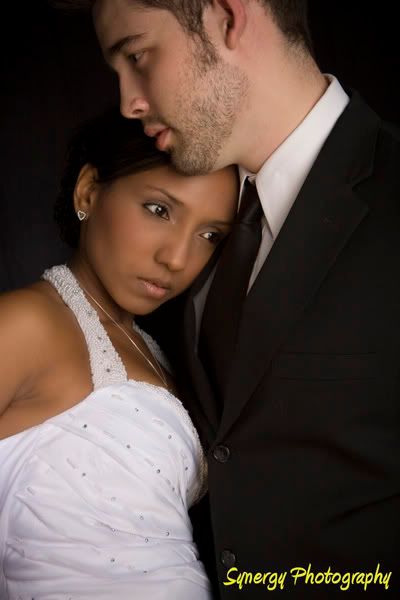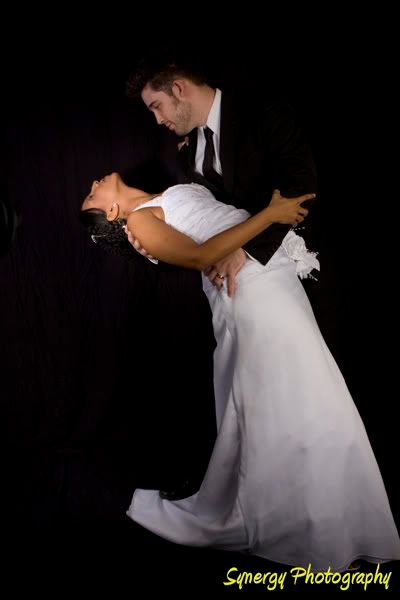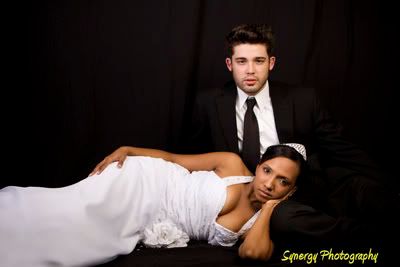 Love this picture...these rails were such a great color; worked great with their suit and dress.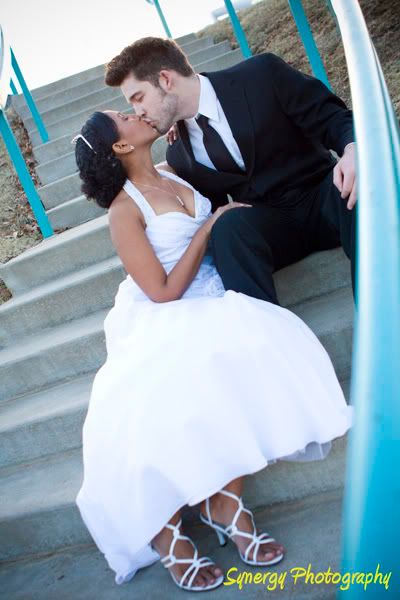 Amazing expression, Shelly.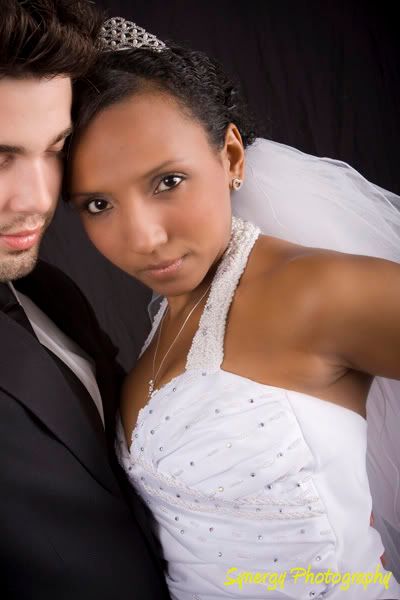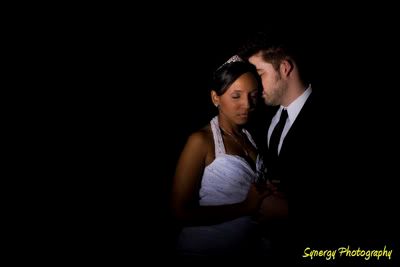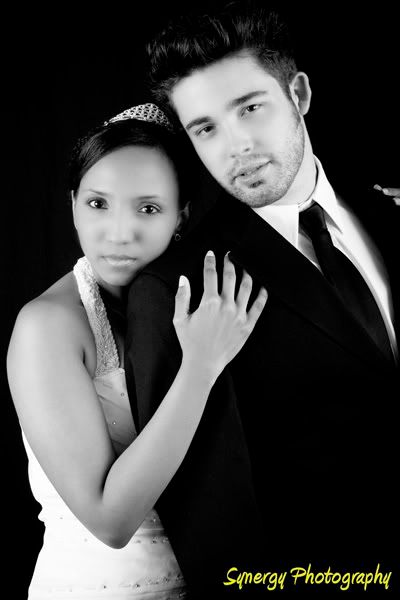 Congrats again Shelly and Josh. This session was a blast!!!