Jadyn is almost two! I cannot believe how big she is getting. What people say is true, the time just flies by! I was looking through all her pictures the other day, just reminiscing; and realized I hadn't taken one photo last month (besides on my phone...which doesn't count!). UGH! So I immediately took out my camera and started snapping away. Here are a few pictures I took of Jadyn and her sweet cousin Mara.
She loves her pig tails....so do I!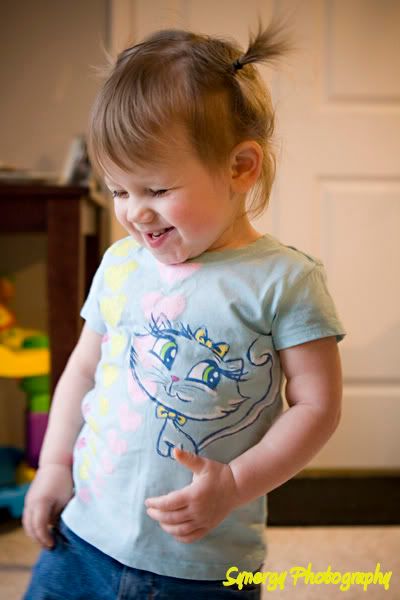 The other day I had Jadyn and Mara at
My Gym
and a lady asked me if they were twins. LOL. I think they look so different...am I missing something?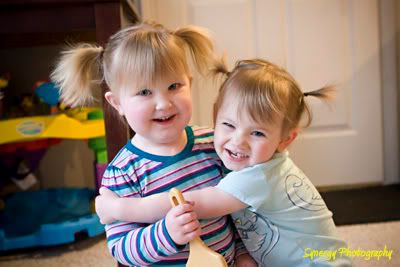 And this is Jadyn's imfamous "big smile."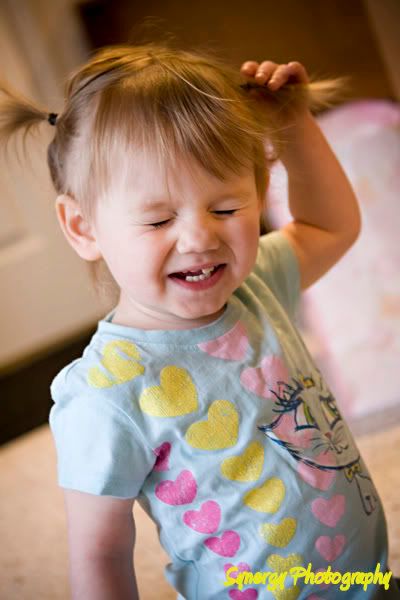 Soon to come: Annie's Maternity Session