The Reinkens are one of my favorite families!! (Which is very good thing because I have shot pictures for them at least 5 times this year!) I love their sessions because in most cases, they have a LOT of family members included in the shoot and I just love them all! This session was for Sofia's 6 months session but we also focused on getting some good family pictures. Enjoy!
We first started the session with pictures with Sofia's GREAT Grandpa...he turns 90 this month and is such a hoot! He is so peppy! I hope to be as active as he is when I am 70! Here is their FOUR GENERATIONS picture...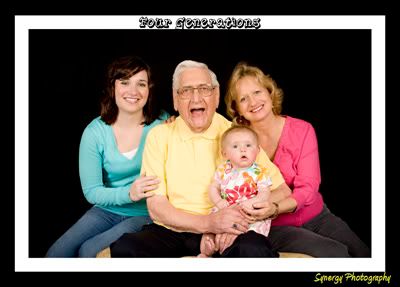 Could she be any cuter?!?!!?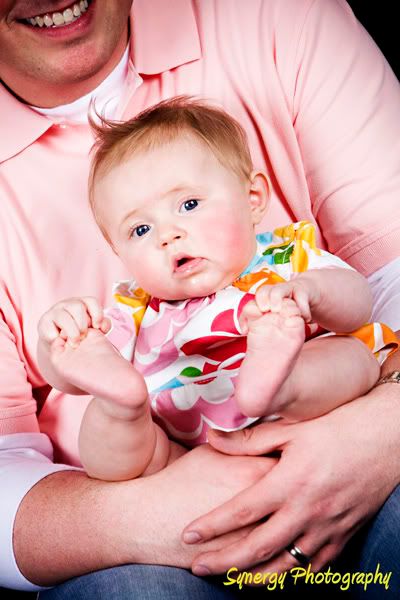 Favorite family picture! So who does Sofia look more like? Mommy or Daddy? My vote is DADDY!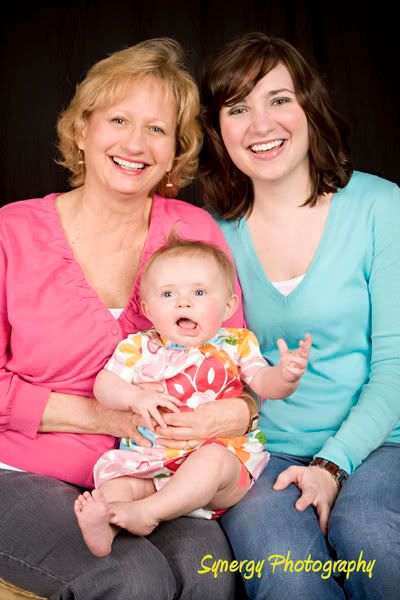 These hats are Sofia's late Great Grandmother's. She loved to wear hats. During the session it was amazing listening to everyone recounting the special times she wore each hat. This idea of having Sofia sitting with the hats was Ashley's Aunt Gwen's!!! I loved the idea and the pictures turned out priceless!! An added bonus was that Sofia LOVED playing in the hats!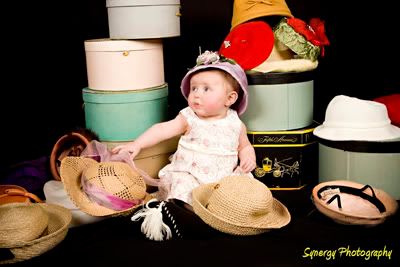 Hanging out with daddy!
My favorite hat picture! I love Sofia's sweet, innocent face!
Just hanging out with Mommy. Ashley is a wonderful mom!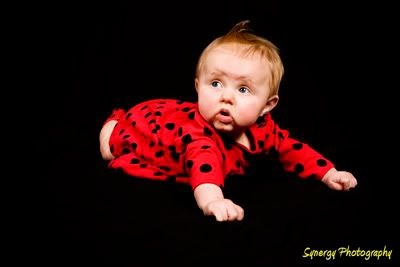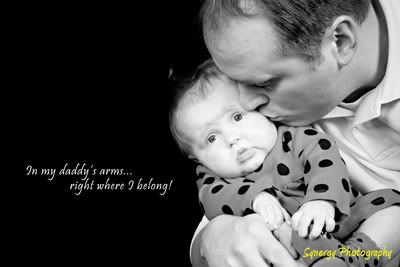 Thanks Reinkens for letting me shoot so many amazing moments this year! I am blessed by your friendship and being able to chronicle your daughter's biggest moments!