Family means the world to me!!! There is nothing in this world more amazing than the blessing of your family. And when I married my wonderful husband, Tony, in 2006, I became part of his family, and they are wonderful!!! So when Tony's cousin, Laura, contacted me about shooting her wedding day, I was sooo excited. I mean I love my brides and I love being a part of their day, but this was FAMILY! There is nothing like shooting the wedding of a family member, especially to a couple like Gene and Laura. They are an incredible couple that just tied the knot in January 2011. So, check out this wonderful wedding....I included a LOT of photos, because they are family! WINK!
Details from the day...so many to choose from, it was hard "slimming the pickings" down for this collage.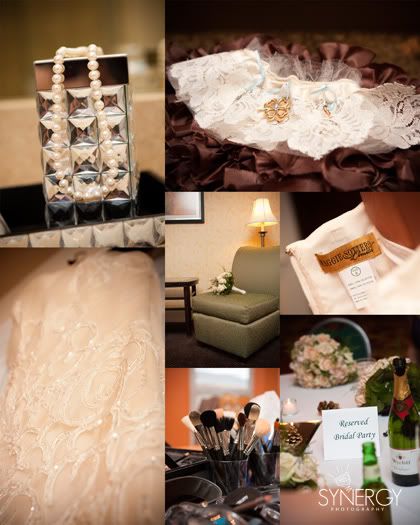 Here was my favorite detail of the day...Laura's champagne shoes. Just beautiful!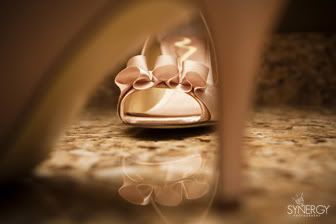 Meet my sister-in-law, Katie, she is a very talented hair stylist.
Loved Laura's hair...just gorgeous!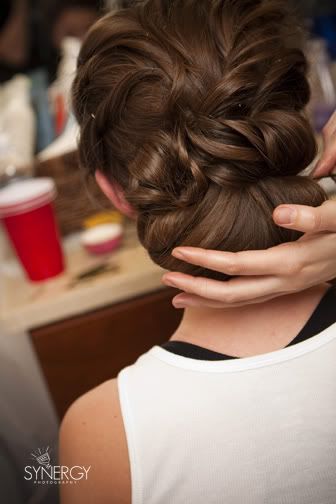 One of my favorite things about Laura getting ready was that in the bedroom, the kids were dancing around. Here is JL and sweet (almost 1 year old) Lexi dancing away!
Laura getting her make-up done, with MAC products. Her make-up artist, cousin, Jenny.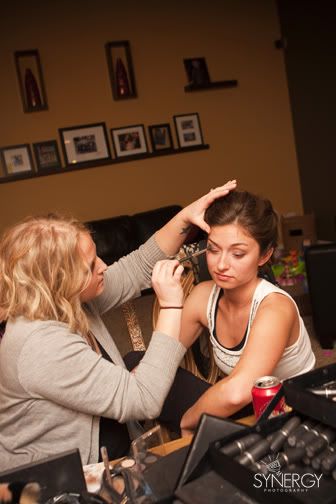 Now, my FAVORITE OF THE DAY! Laura is just gorgeous....and in such an elegant way! She has this compose that is beyond calming! I love this picture of Laura putting her earrings in....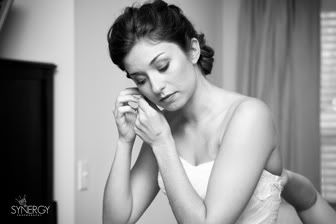 Getting her garter on with the help of her matron of honor, Lisa, another great cousin!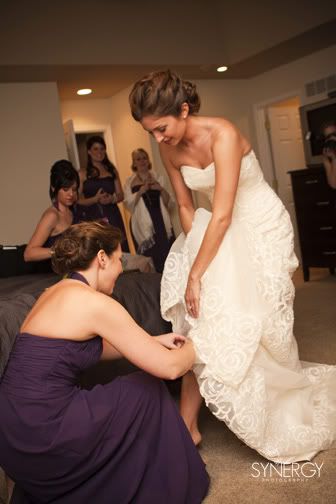 Arriving at the church...
Gene and Laura got married in January; it was freezing and snowing! LOL! Which begs to questions, where do you take pictures? Well, when it is winter, the location choices aren't as vast as say a June wedding. BUT, you just have to get creative and work with what you have! Here is an example that winter really can be HOT!!!!!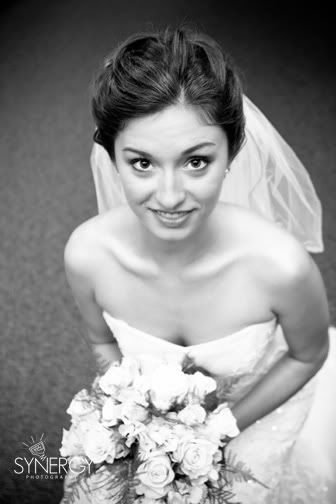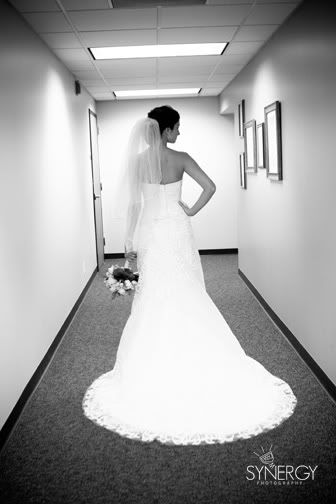 The gorgeous girls...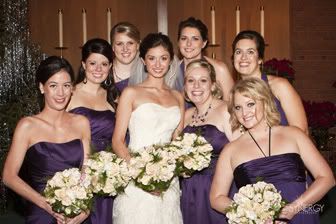 And now is Gene's turn to rock out some photos...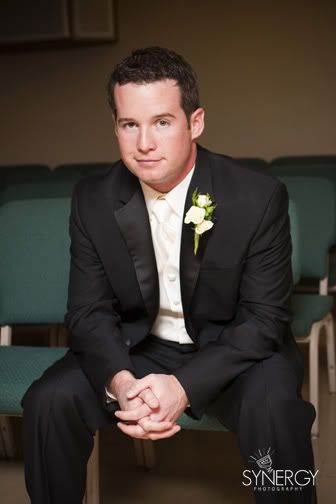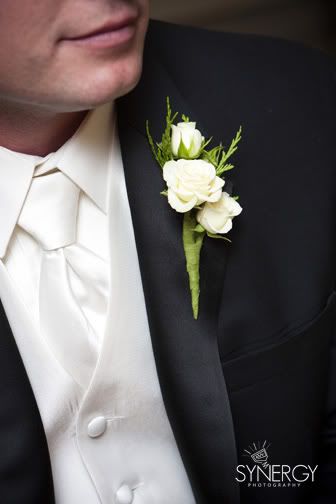 The guys!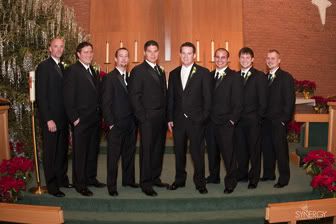 I loved their program for the wedding! Elegant!
Laura walking down the isle melted my heart! She just looked gorgeous!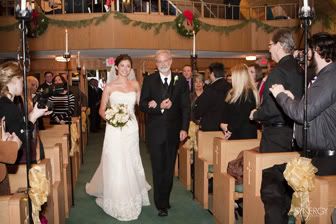 A wonderful full church view!
Laura's face looks just priceless as she listens to Gene say his vows.
They are MARRIED!!!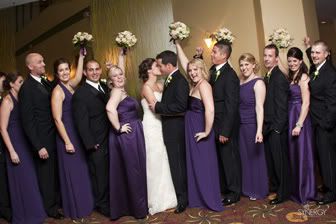 The wonderful couple...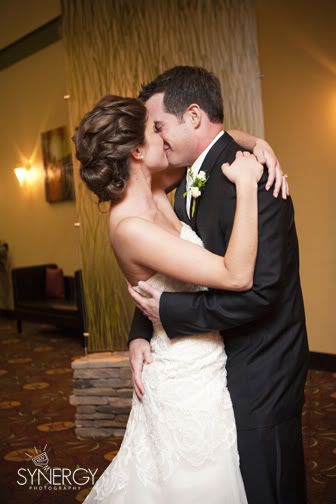 Gene, looking very handsome!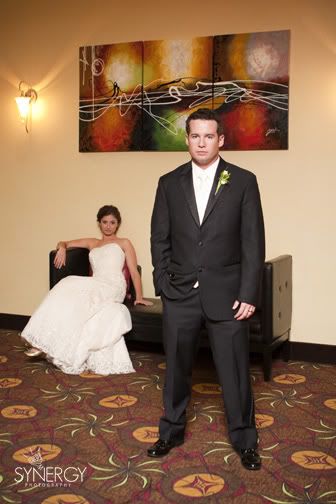 Love this one! Laura, you are gorgeous!
When we headed into the reception, the couple danced their first dance, while our cousin Davey sang and played their song. It was great!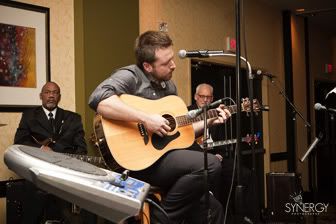 First dance!
Let the dancing begin...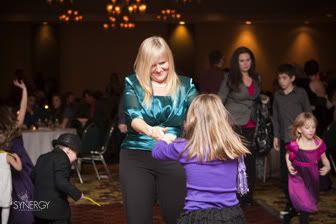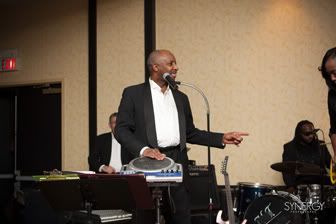 And now the sweetest girl I know, my daughter (on the left), dancing around and having a great time at the reception!
There were kids everywhere on the dance floor. It was soooo cute seeing all these sweet kids dancing around...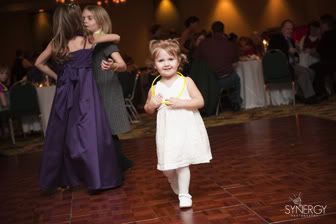 Gene and Laura, I hope you enjoyed your BIG preview! I will be sending them all to you in California tomorrow. Can't wait for you to see alllll of them!