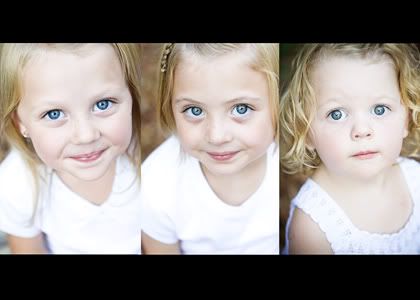 I emailed out past clients and posted on Synergy Photography's facebook page that I was going to be holding a family marathon day this spring....and it booked up like crazy, so I didn't even have time to add it to my blog. So, I decided to add family session marathon day! It wasn't fair to not give you all a chance....so here are the details! (These are booking up FAST!!! So message me if you want to book a session!)

Cost: $250 plus tax!!! (Discounted price from the $350 cost for an hour session!!!!)
When: Sunday, April 17, 2011
Time: I have three times still open: 3, 5, and 6pm....they are 50 minute sessions!!!!
Where: At a gorgeous park in Ballwin, MO! It is my favorite spot to shoot in in ALL St. Louis!!!
Why: This session will be a wonderful time to get some SPRING family pictures!!! Let's face it, it is TIME for a session!

Email me at: lifesnotstaged@yahoo.com to ask questions or book your session!

You will have time to have pictures of your entire family, just you and your hubby, and each kid by themself!!!