You know that amazing ability to look at a room and exactly know how to "dress" it? Well, I don't have it...lol...but, Amy Studebaker does! She is an incredible interior designer and is extremely talented. If you need a room "dressed" up, Amy is the person to make your room gorgeous! Well, I met up with her at a house that she designed from a blank slate...the house was completely empty when she worked her magic. Check out these gorgeous rooms that she designed!! I loved taking pictures of these gorgeous rooms.
If you need interior design work, contact Amy of "Amy Studebaker Interiors" at 314.458.5339. Just tell her Kristen from Synergy sent you!
The first room that I walked into, my heart sank! I am such a sucker for little girl's rooms...must be being a mom of a sweet little girl! LOL! I love everything from the amazing chandelier, to the rug, to the pink crown molding! Love everything!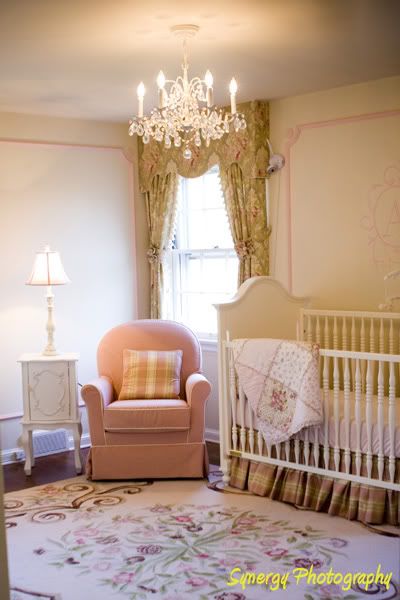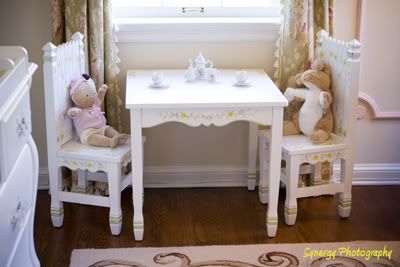 This living room is a KILLER room...I love the character brought to this room!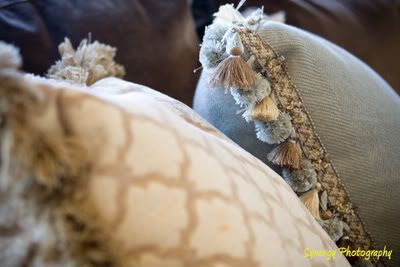 The two sitting rooms were connected and Amy did an amazing job of keeping these two room individual yet cohesive. WOW!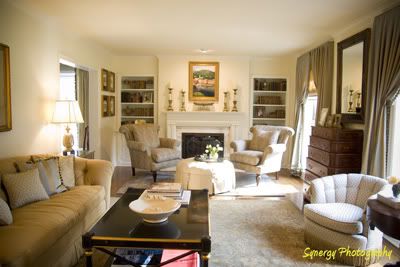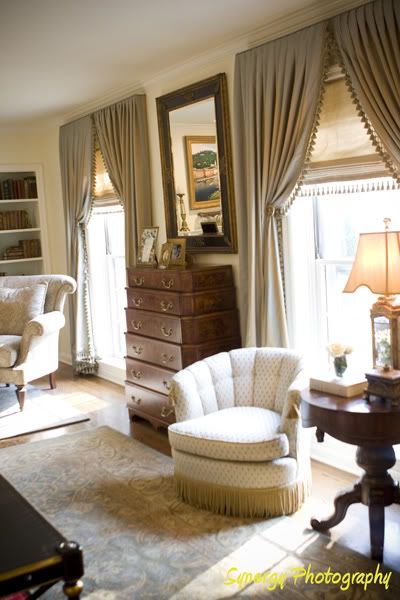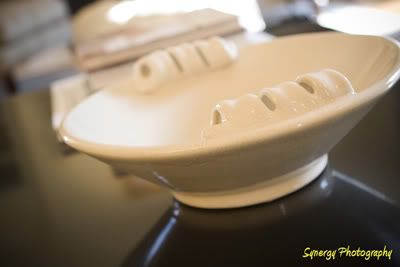 The office...
Who wouldn't want this couch and amazing Pottery Barn pillows in their office?!?!?!
Great master bedroom...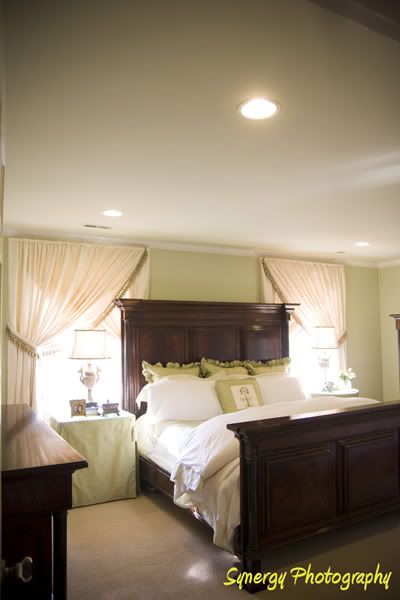 Loved these window treatments! WOW! Gotta love tassels...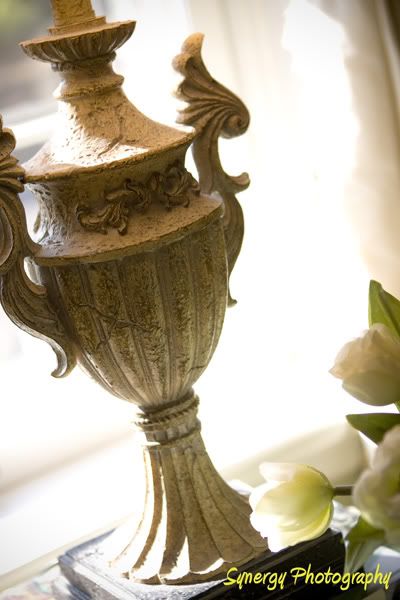 This was my favorite detail of the master bedroom, this was a favorite spot to photograph.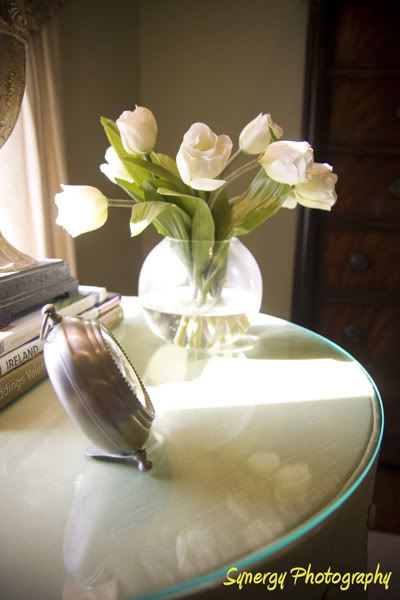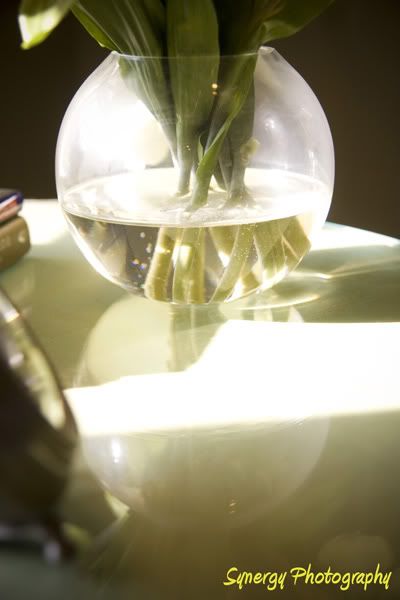 The kitchen...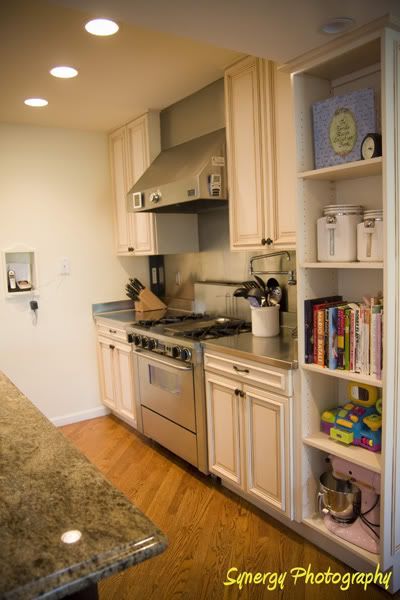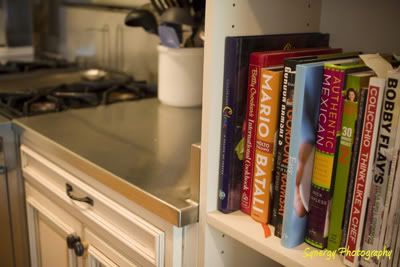 The bathroom...I loved the wallpaper and the bordering...a lot of work went into this room!