Erica and Tyler had an incredibly perfect wedding day....they had a sweet meeting before the wedding and were able to hang out together ALL day long...the weather was INCREDIBLE!!!....and everything went without a hitch. I was so happy to be part of their amazing day!!! (Plus I even got to see an 2009 bride and groom of Synergy Photography, which is always fun!) So, check out these shots from their wedding day....it was awesome!!!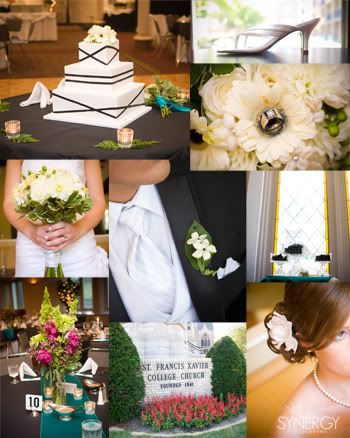 Erica is GORGEOUS, need I say more??
I love meet and greets prior to the wedding for multiple reasons: 1. There is less pressure on the day. 2. You can talk all photos before the wedding. 3. You get pictures of your first look that are priceless. Look how happy Tyler is to see his bride!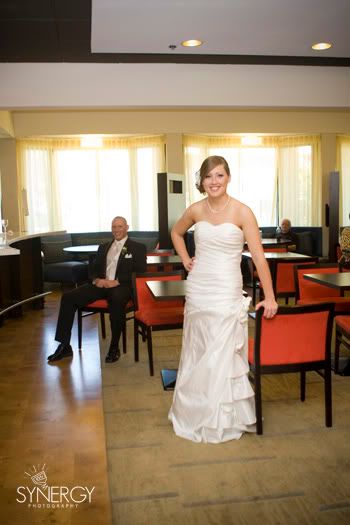 The lighting here was awesome!
The wedding party:
The gorgeous couple!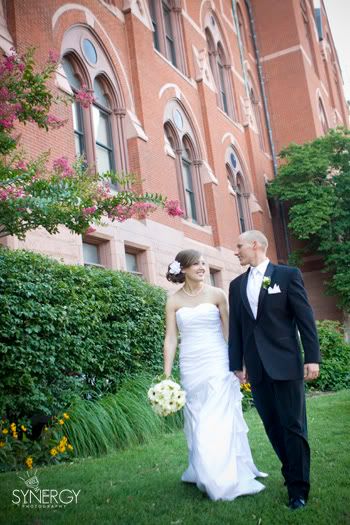 FAVORITE of the day....the church doors were incredible, couldn't pass up this photo opportunity!
GORGEOUS CHURCH!!!! WOW!!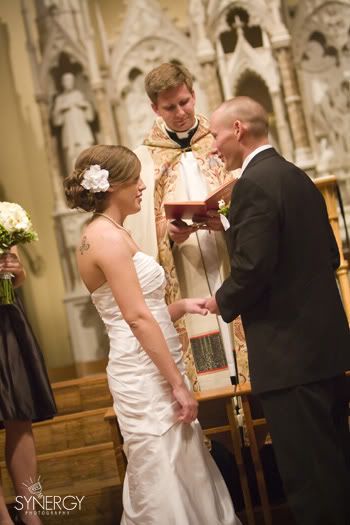 The receptions first dance by Mr. and Mrs.!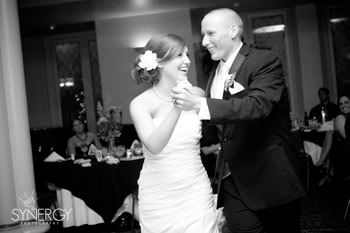 Favorite reception pictures....I love how Erica and Tyler are in their own little world while everyone else is dancing!!!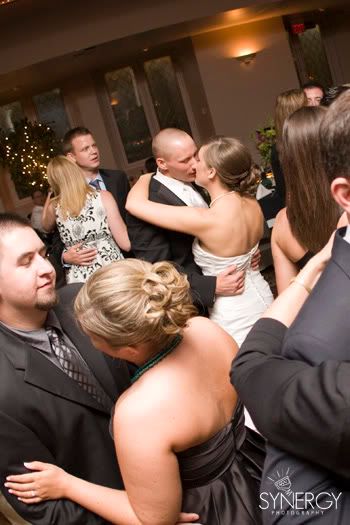 Erica's mom and dad were rockin' and showing us some dance moves....love this candid shot!