We are thankful to all those who voted in the "Friends and Family Weekend 2008 Contest" and are happy to announce the winner:
Little Addison!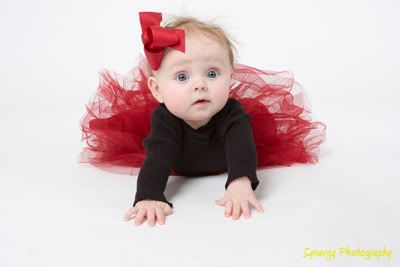 I met Addison's proud parents earlier this year at their maternity session and instantly felt a connection. I have done several photo shoots with this family and at this Family and Friends Weekend, I could not believe how much Addison had grown! I think it is safe to say that the tu-tu has been in every session with me since she was 2 weeks old. She definately ROCKS those tu-tus...it might just have helped her to win this competition!!!
Congrats Thompson Family! You have won a FREE 16 x 20 matted print. And thanks again to everyone who voted!