Tony and I have been taking an "Advanced Photography" class at the ever so amazing
Studio Altius
Studio. This class runs for 6 weeks long and includes homework and a two hour training class every week. Tony and I have used our "date nights" to go to this class and are having a blast, plus learning a ton about studio lighting. Here are some fun pictures from our last class. We stepped out from behind the camera for a little bit and took turns modeling with some fun props...enjoy:
Dave, owner of Studio Altius, getting in on the fun!!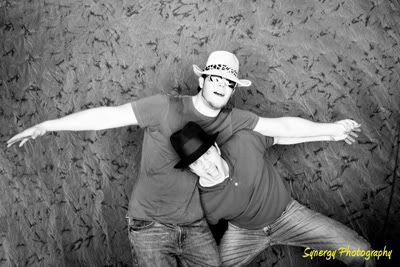 Some fun, pink sunglasses! WINK!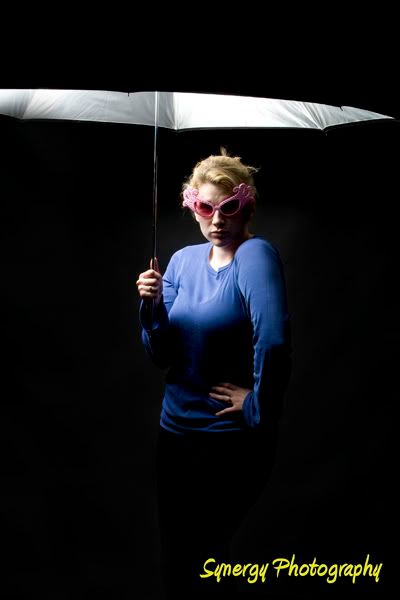 Michelle and I being gangsters!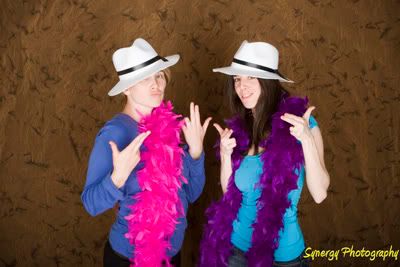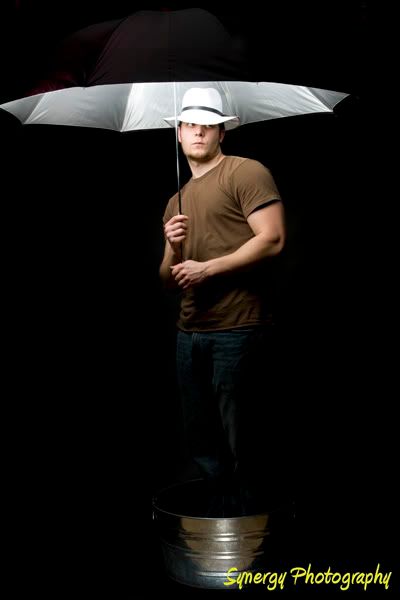 I love this profile picture...I feel sassy!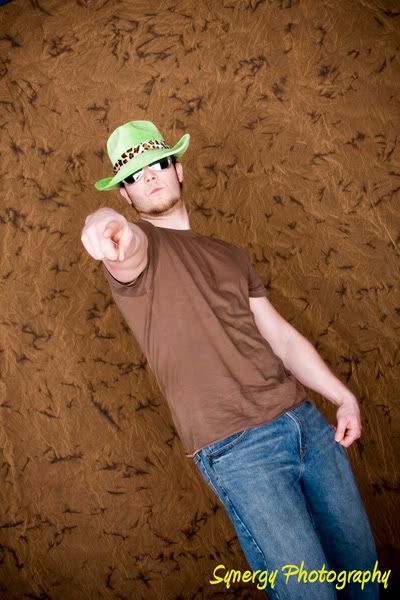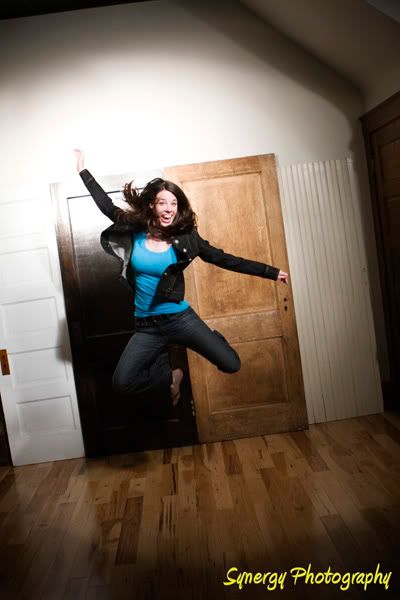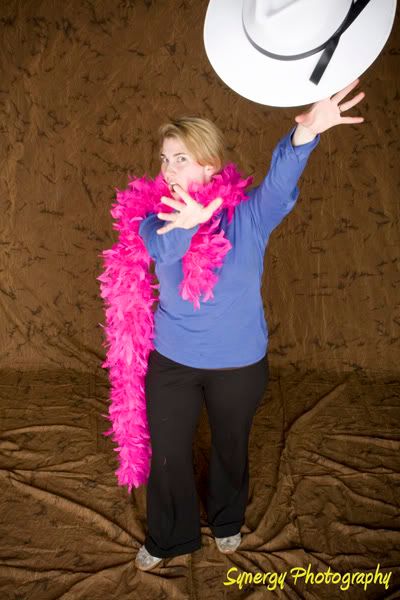 And last but not least...jumping! I am the cheerleader and Tony always does funny poses. LOL!