Tony and I shot our first engagment session together recently...it was sooo much fun! I have known Liz since I was a freshman in highschool, she was bubbly and sweet, and much hasn't changed since then! I was especially excited to meet Ben because I have know Liz for so long. Tony and I both enjoyed meeting him and found him to be incredibly in love with Liz. Ben and Liz laughed a lot during their session, loved to kiss, and were at ease with one another. Here are some of our favorite pictures from their awesome session!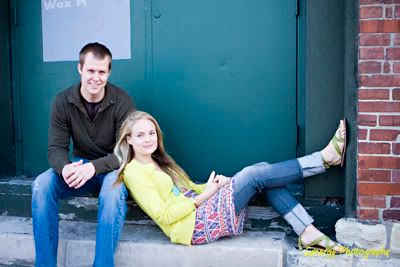 Tony had the idea for this awesome shot! There were flower petals falling and floating in the wind, so we had Ben and Liz stand in the street...it turned out to be one of the most romantic picture of the session!
Liz is just gorgeous!!! She is bubbly and fun!!! She is happily in love with Ben and sooo excited for their wedding day!
Ben and Liz are having their rehersal dinner off of Morgan Street, so this picture was a special touch to the session!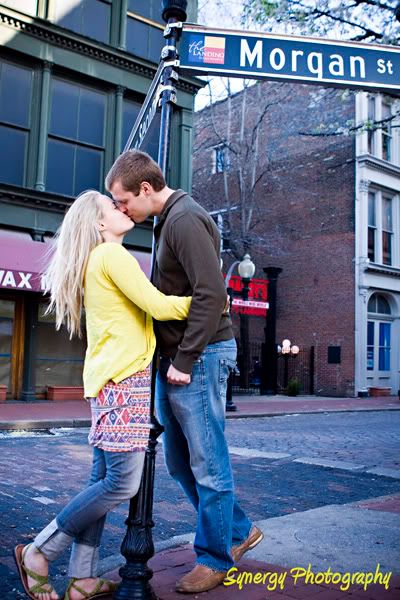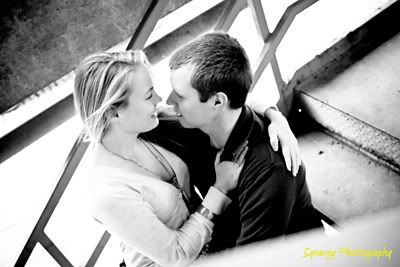 The happy couple!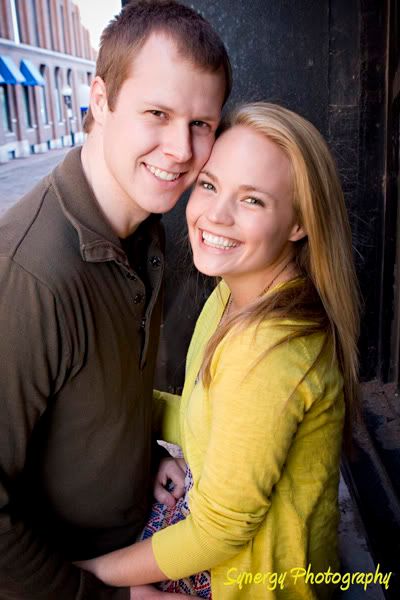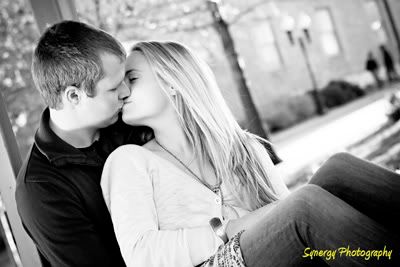 Liz's ring is three bands intertwinded, represented from the Bible; a cord of three strands is not easily broken.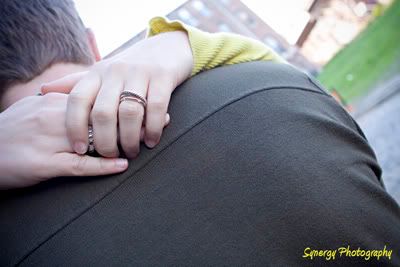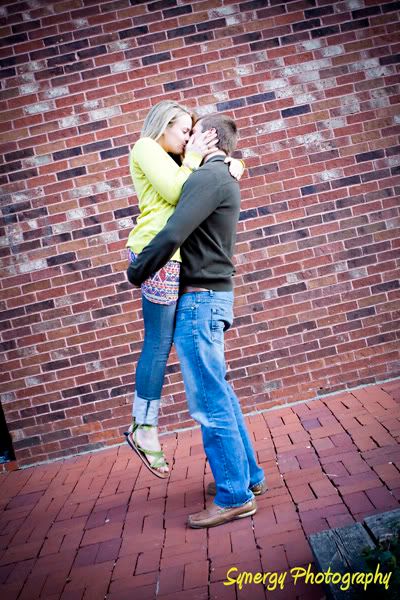 Love this detail shot of their hands...I just love the sweetness of any couple holding hands...so I really like this picture!
Last but not least, my favorite shot of the day! I love the sun flares mixed with a hot kiss about to happen! LOVE IT!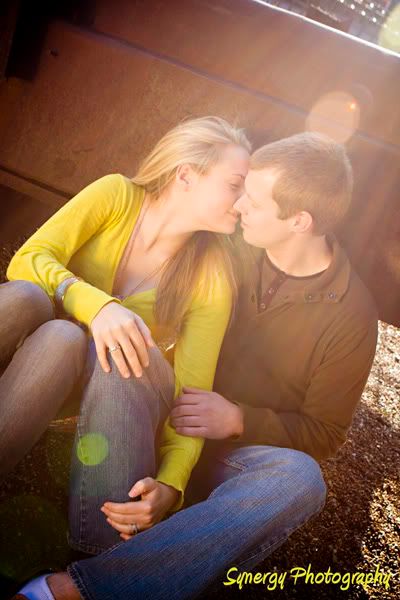 Liz and Ben, we loved working with you! Tony is super excited about your wedding day in May! I cannot wait to see his pictures! Congrats!