Megan has been as close as a sister to me for since college. We have a connection that is just amazing!!! She means the world to me and she is getting married! YEAH! YEAH! and YEAH! I am looking forward to being in her wedding this August...cannot wait! Ryan and Megan have a sweet love and it was a pleasure getting to know him during their engagement session. Enjoy their awesome session at the City Museum!!! (As promised, I will be doing daily posts for a while....so check back again tomorrow!!)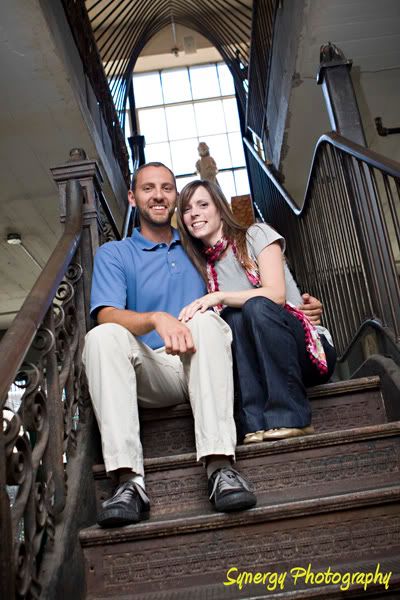 Could they be any cuter???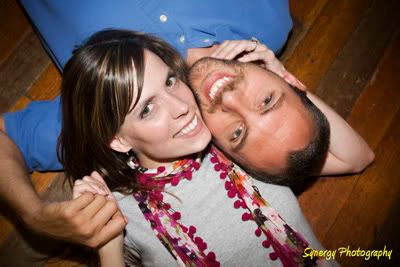 Love this silhouette picture in the vault.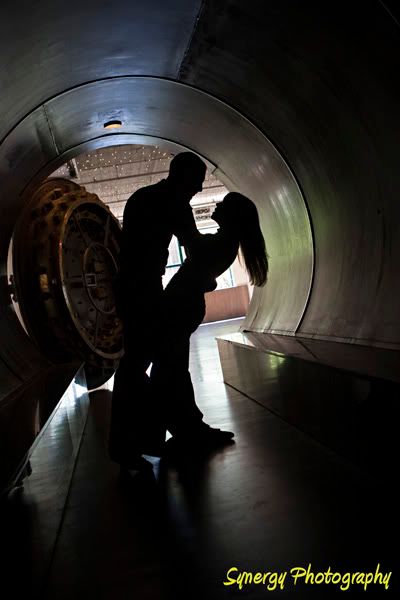 This picture is one of my favorites of the session because of how small they look in this large room and how she is just holding on to him so tightly. LOVE IT!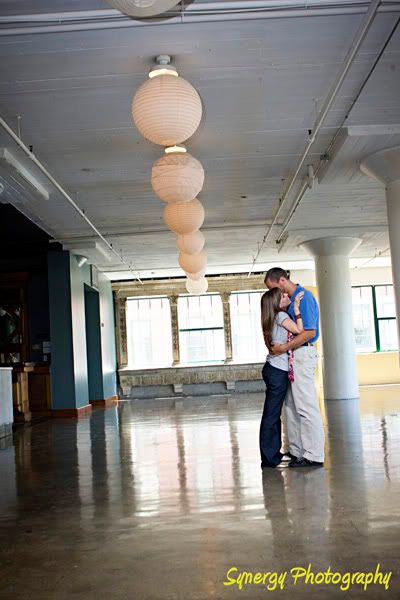 She will be a gorgeous bride!
Favorite of the day! I feel like their personalities shine through in this picture.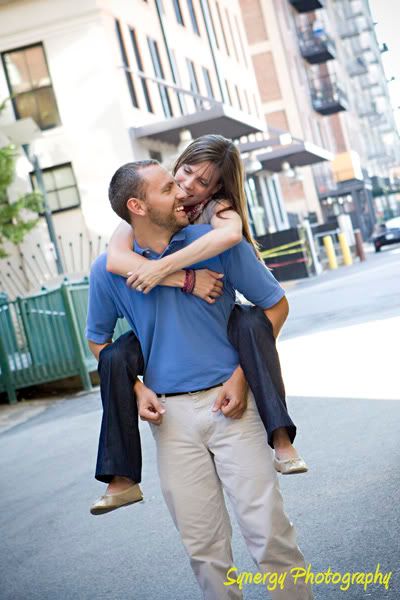 Talk about perfect timing! The wind started up at just the right moment. It blew just perfectly on her hair to get some great movement in this picture...I am definitely digging it!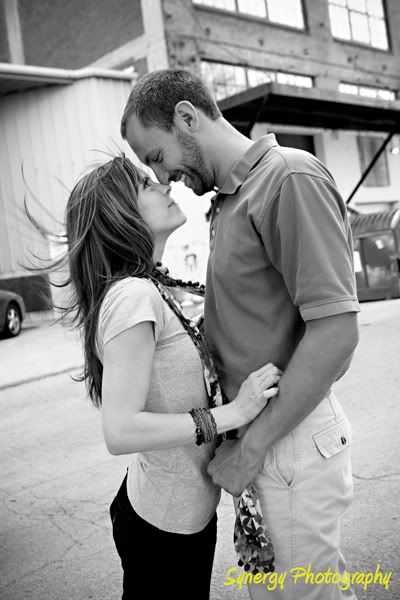 Megan, you are a sister to me...Ryan, I enjoyed meeting you and look forward to years of getting to know you. CONGRATS!