Brandon and April just welcomed Declan into the world. I was very excited to be a part of this birth because April was doing a home birth. Natural births are so neat because there is such emotion during the birth. April did an amazing job delivering Declan. She made it look easy; how do you do that??? It was so nice to be part of Declan's first night in the world. Thank you Brandon and April for letting me be part of your baby's birth...I look forward to his infant session this Saturday!
I arrived around 10:40 and Declan was born within 15 minutes of me arriving! Talk about perfect timing...it was a close one!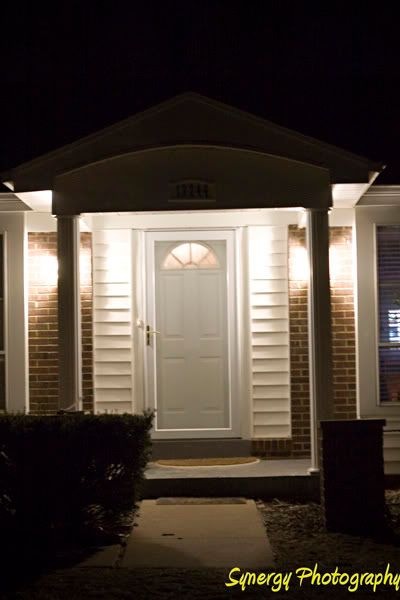 This is the doula in the background, the doctor delivered little Declan.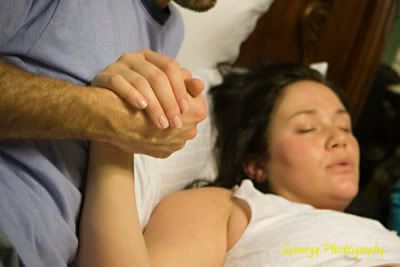 WELCOME!
Proud daddy's reaction!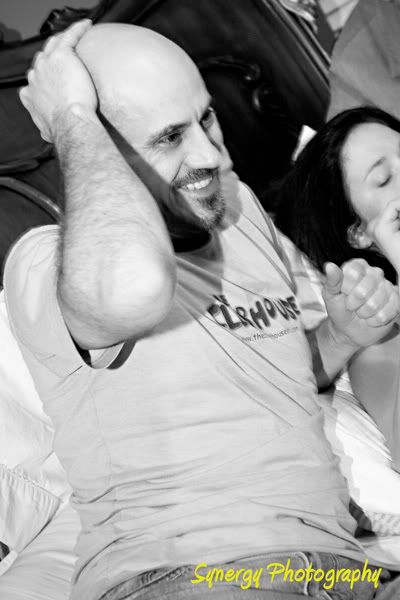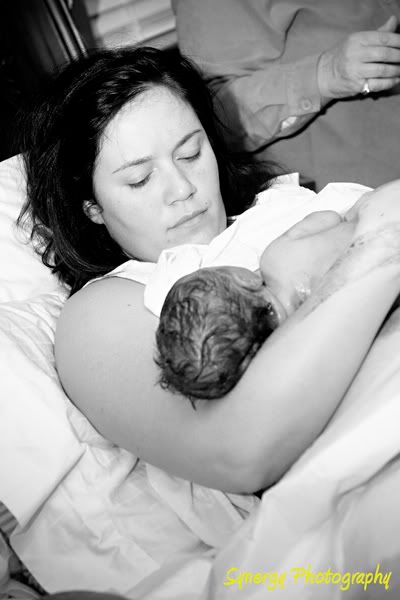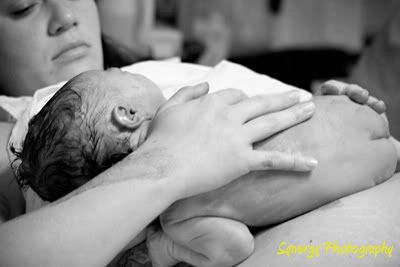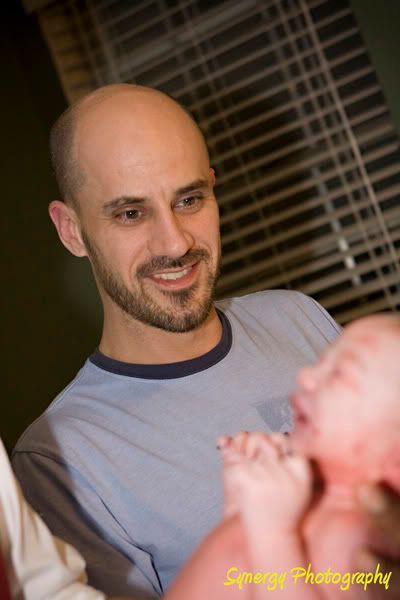 Brandon's mom is snapping pictures of April holding Declan for the first time.
First bath...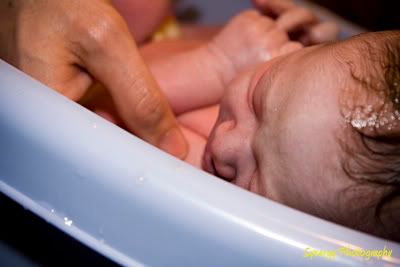 And of course the dogs were very confused by this new addition to the family. Declan is being introduced...they agree, he is a KEEPER!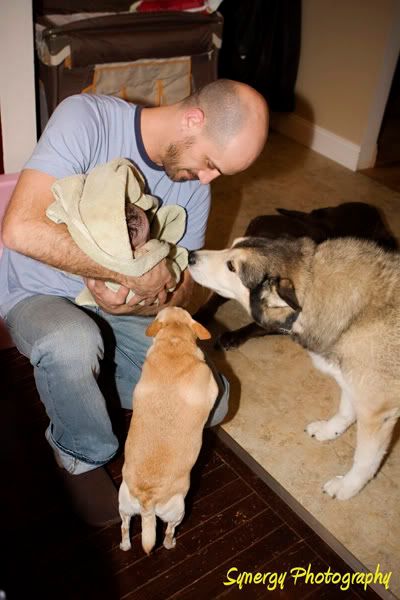 December and January have been very busy Birth Story months for me...look forward to many infant sessions soon. Also, don't forget to check out more pictures on FACEBOOK!