I am often asked, "What is a birth story." And of course, there is a weird look that goes along with it. And I explain that it includes capturing the amazing moments before, during (no graphic pictures), and the most precious moments after birth. But I always encourage people to see the pictures, THEN they understand. It is the most incredible event that I can be part of...Becki's birth of Jacob was perfect! She had Jacob at St. Luke's and it was truly a blessing to see him born. Check out some pictures that tell Jacob's birth "story." And maybe you, too, will understand why I LOVE birth stories!!!
St. Luke's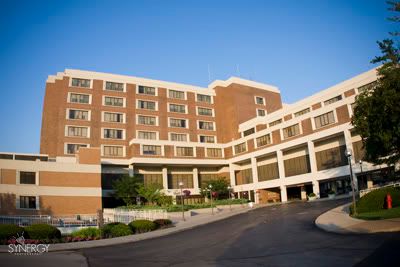 Becki was smiling ear to ear before the scheduled C-Section. She was relaxed and joking as always. I seriously had sooo much fun...plus, the nurses and doctors were lighthearted and awesome, too. This always makes for a fun birth.
In the OR...it will be just moments until little Jacob is here!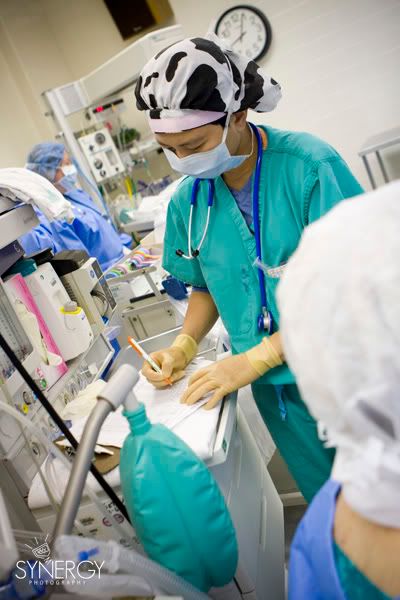 He's HERE!!!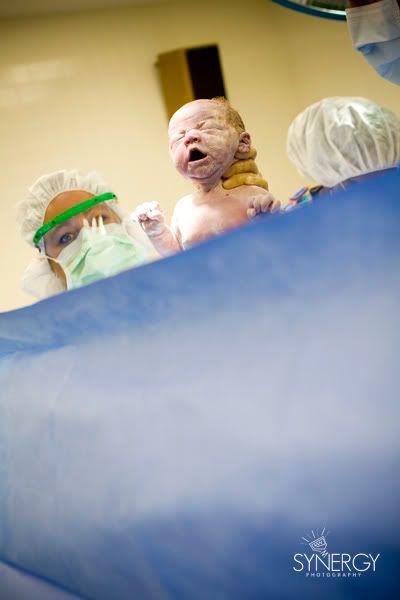 PERFECT baby!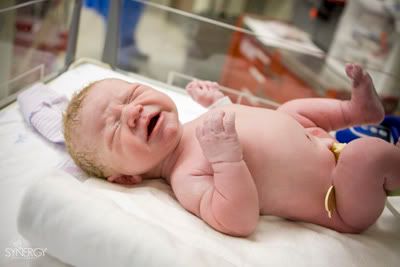 Grandma videotaping all the sweet moments!
Love this detail shot of Jacob's foot prints: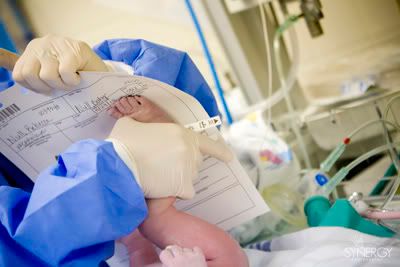 Becki seeing Jacob for the first time! Love at first sight!
Back into Becki's room, she can recover with her friends and family around.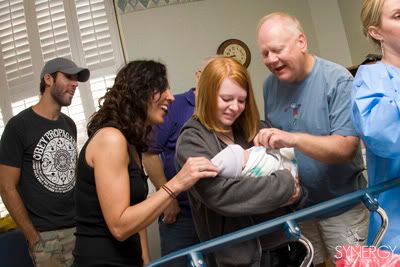 The nurse showing off his little footprints in his baby book.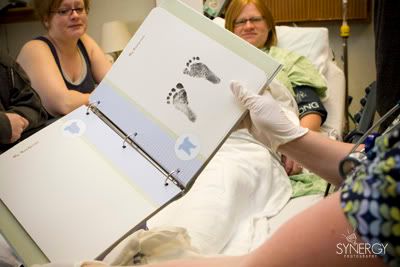 Becki soothing the sweet, crying guy.
The whole gang!!! What an amazing support group for Becki on this very special day!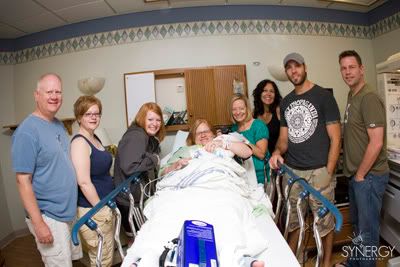 Coming next: Colleen and Kevin's wedding day!!!!