Aaron and Viki are an amazing couple that I had the pleasure to shoot their wedding day. I have so many fun memories from this wedding.....Aaron and Viki were so easy going, despite RAIN on their wedding day. We prayed, and would run out for pictures, then take refuge while it rained....and repeat. But they couldn't have cared less that it rained, they enjoyed every moment of their wedding day and I did, too. Here are some of my favorites from their BIG day!
Viki getting ready in an adorable salon in Old Town Saint Charles...such a beautiful bride!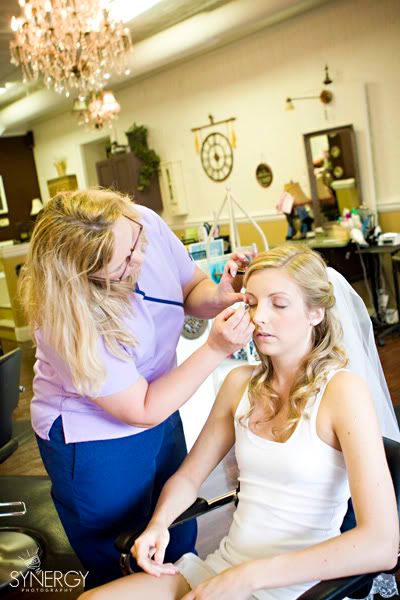 The beautiful St. Charles Borromeo Church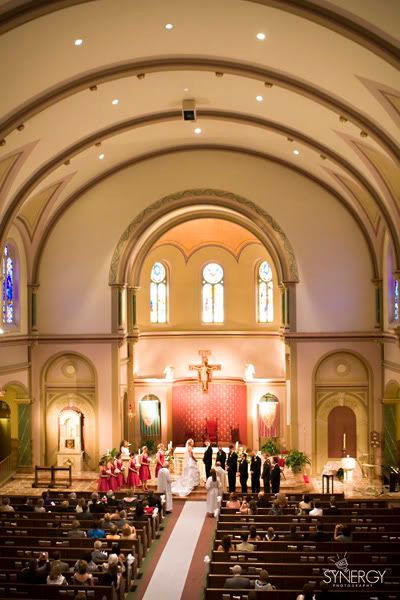 Aaron and Viki LOVE music and it was an important part of their wedding day.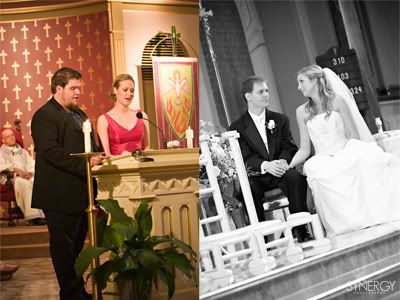 The wonderful wedding party. (Plus one of my previous brides, April, was in the wedding party, too! I love seeing my brides...they are the best!!!)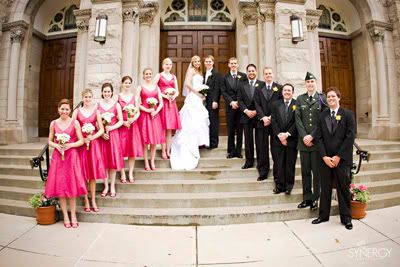 The gorgeous couple!!!
FAVORITE of the day....this was just seconds before it started to pour...it actually gave a really cool "look" to the sky!
The girls!
Loved the lighting in this picture...plus, I always like a good walking picture! DOUBLE BONUS!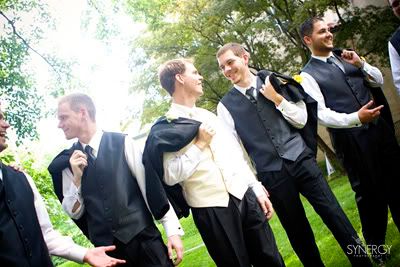 Viki, just gorgeous...plus one of the sweetest brides ever!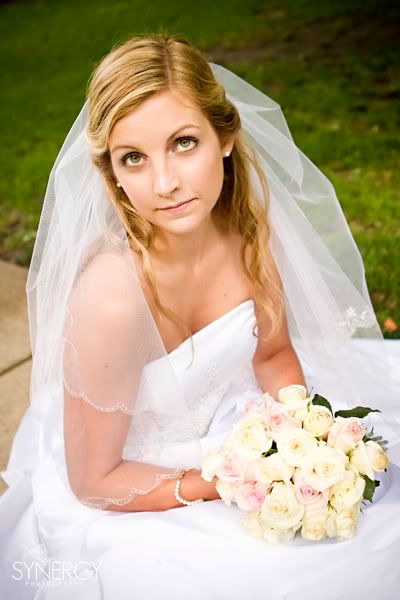 Aaron, the handsome groom!
If it is going to rain on your wedding day, you have to get a FEW in the rain!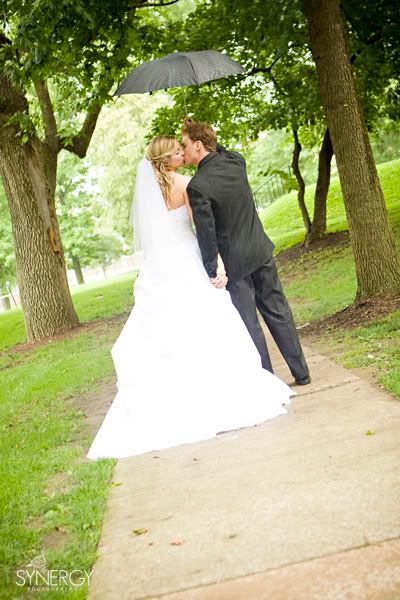 Introducing Mr. and Mrs. Weir!
The toasts were wonderful...and brought the couple laughs and tears!
The sweet 1st dance...Viki & Aaron are so in love and it was so wonderful watching their first dance as husband and wife.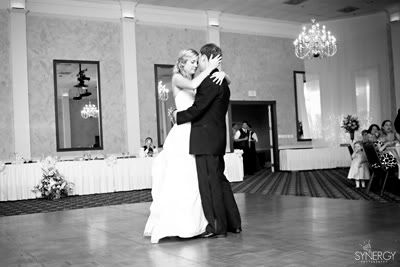 And the bling!!!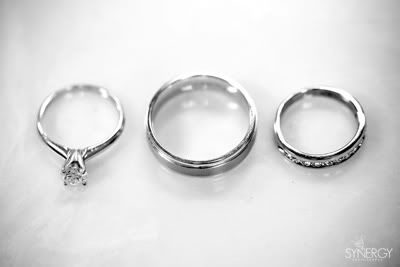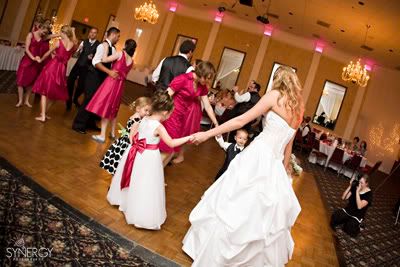 Viki and Aaron, congrats on your new married life! I am so excited for you....enjoy married life in Chicago!