Alright, anyone who knows me at all knows the foloowing things abou me:
1. I love my family; they mean the world to me!
2. I am OCD...everything has it's place and must be put back!
3. I am NOT A MORNING PERSON!!!!!! EXCLAMATION POINTS!!!!!!
So when talking to Olivia, I realized that an evening session was impossible due to her soon-to-be-hubby's and her schedule, I went to the forbidden secret...well, we can do an early sunset session. She loved the idea...so Brandon, Olivia, and I all met up for an engagement session at 6am! (I don't think I have seen that early in FOREVER! LOL!) It was early but man alive, it was AWESOME!!! Lafayette Square was the perfect location for this session and seriously, it was INCREDIBLE! SO worth getting up early to hang with these two! I mean they are both so sweet and incredibly tenderhearted. Olivia and I met at Gold's Gym and she immediately struck me as such a dear...not to mention gorgeous! Brandon and Olivia are having a destination wedding in July but I am so glad that they chose me to do their engagement session in STL! Enjoy pictures from their amazing early morning session!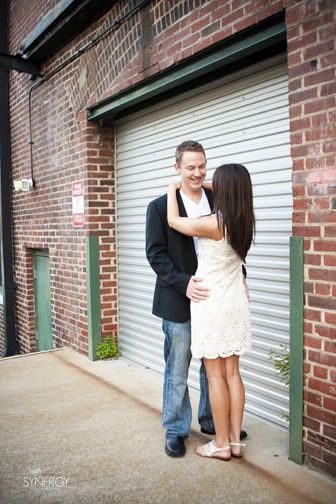 Look at this couple!! Seriously, talk about jealous about who gets to shoot their wedding in the Dominican this summer!!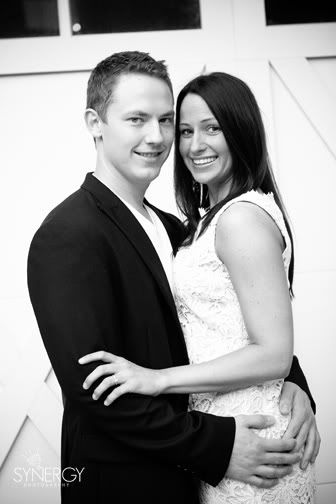 So Brandon and Olivia met in high school!!! And I just love how well they know each other and love each other. Brandon is sooo sweet to Olivia. Love this hand kissing picture!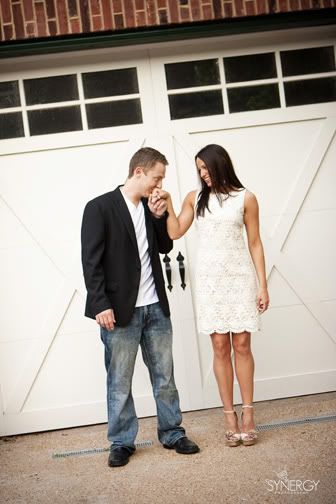 One benefit with doing an early AM session, NO TRAFFIC! Loved that...
And of course, when we are in Lafayette Square, I will insist on my favorite alley. Seriously, love the lighting here...and plus love their love!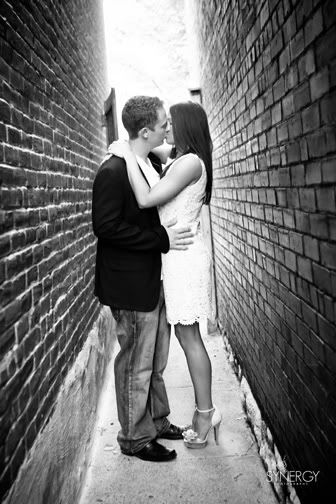 This is my fav. of the day!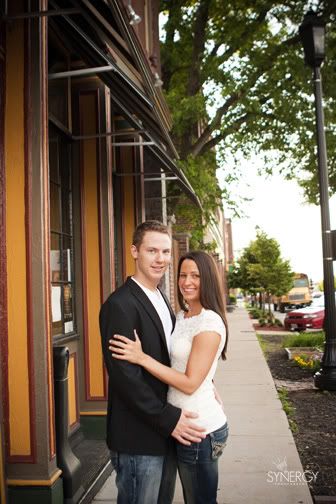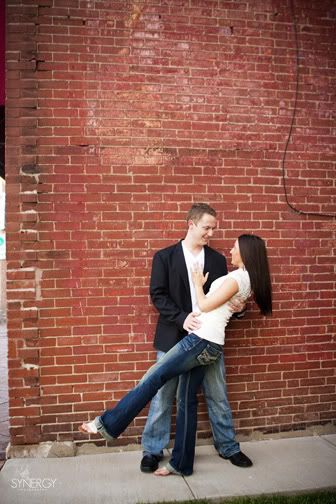 I really like this one of Olivia looking back at Brandon! (Close 2nd for a fav. of the day!)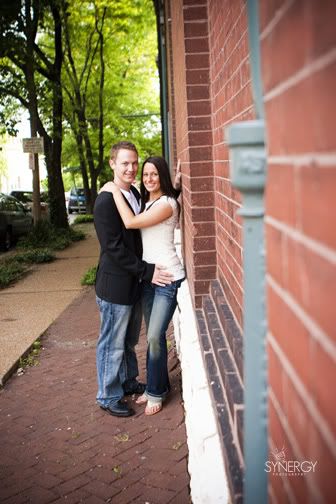 Love the awesome details of Lafayette Square...everything is beautiful to me.
Olivia, you are gorgeous. This is definitely going on my website!