Brian & Liz are wonderful! I absolutely loved shooting their engagement session at The City Museum. Check out some of my favorites from their engagement session...and there are even more on Facebook! The City Museum has this awesome ferris wheel...and wow, we got some great photos there!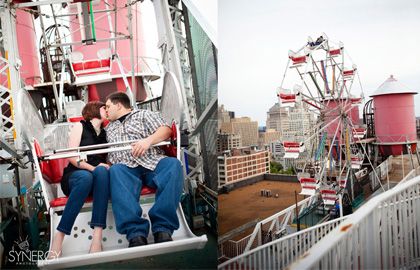 Wow, love this one!
Liz, you are gorgeous! I am already imagining your wedding day and you all dressed up! Cannot wait!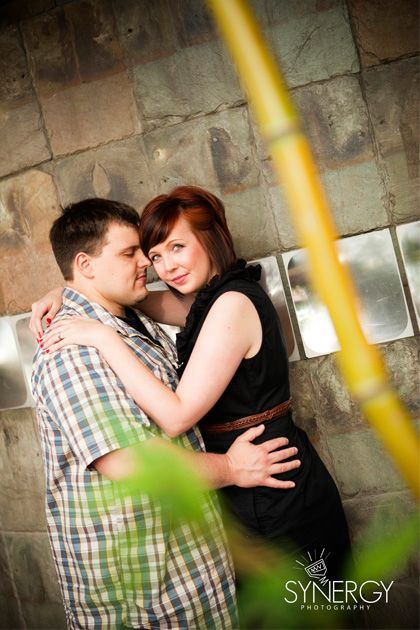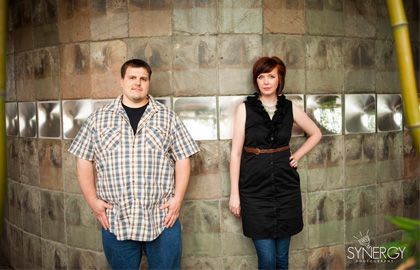 Too sweet!
Brace yourself, this one beyond rocks! (Also, fav of the day!)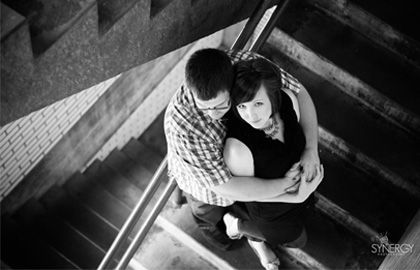 Liz made this awesome banner with their wedding date...lovin' it!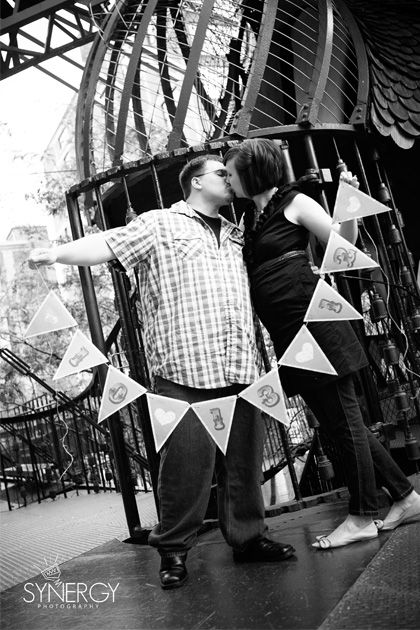 And to finish up the session, I saw this awesome area for some silouettes...and I just had to take Brian and Liz's pictures there! Love how they turned out!