Ryan Byng has been my husband's best friend since his freshman year of college when they met. They were instant friends and when I met Ryan, we became friends, too. He is such an incredible person and he became family to us!!! About two years ago, Ryan met Shannon and in October they happily married. Enjoy Tony's pictures from Ryan and Shannon's wedding in gorgeous California...
Gorgeous flowers...love the ocean in the background!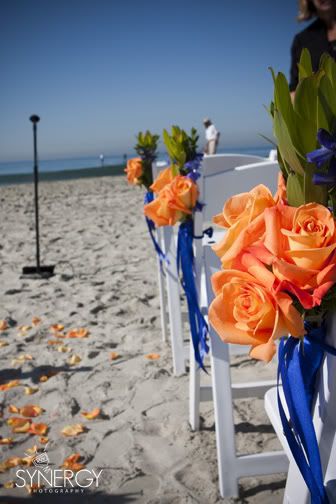 What a gorgeous ceremony site!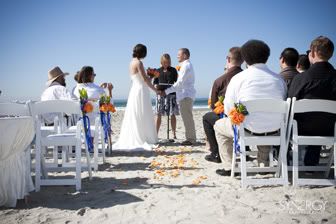 I love Shannon's expression while saying their vows!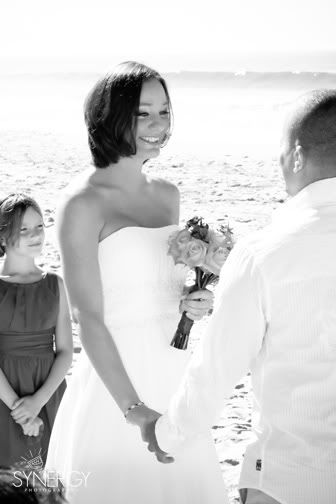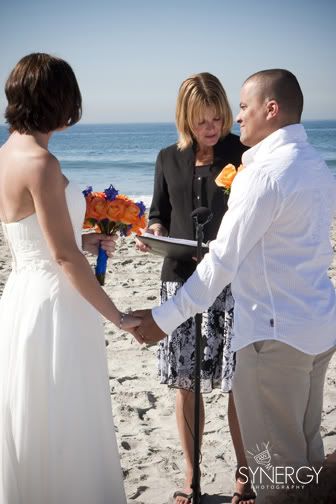 Mr. and Mrs. Byng!!!!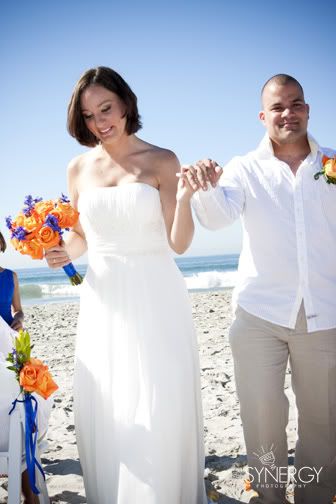 After the wedding, Shannon got congratulations from her daughter, Cameron.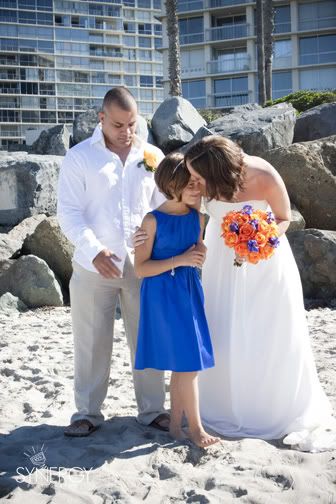 Shannon looking wonderful on her big day!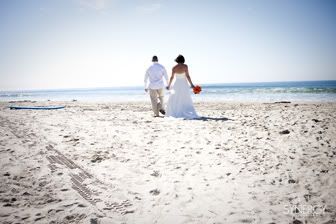 Gotta love the lifeguard stands!!!
Sweet kiss:
FAV. of the day! Love the couple, love the shot, love the background! Love this picture all around!