Maeve entered the world on August 6th, and what a great day it was!!!! Jamie and Betsy were very excited for their scheduled c-section and were even more elated when she arrived into the world. Little Maeve was born healthy and wide-eyed. She was one of the most alert little babies I have seen born, and she liked getting her pictures taken. And of course, I loved taking her picture, too. (One more post of sweet baby Maeve this week!)
I love St. John's Mercy! I have been at a great deal of births here, but most importantly, Jadyn was born here. I just LOVE this hospital!
Betsy is very excited to meet her little girl, Maeve.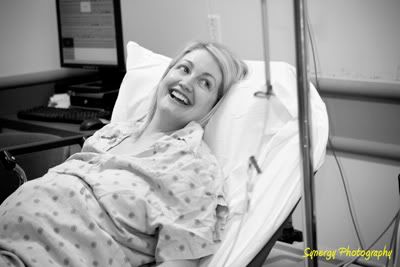 Jamie is a GREAT guy, but this just puts him over the top! He got Betsy this gorgeous bouquet. That in itself is sooo sweet, but it gets even better! Each flower color/flower means something. The white roses were in her wedding bouquet. The green flowers are for Maeve's birth stone. What a man!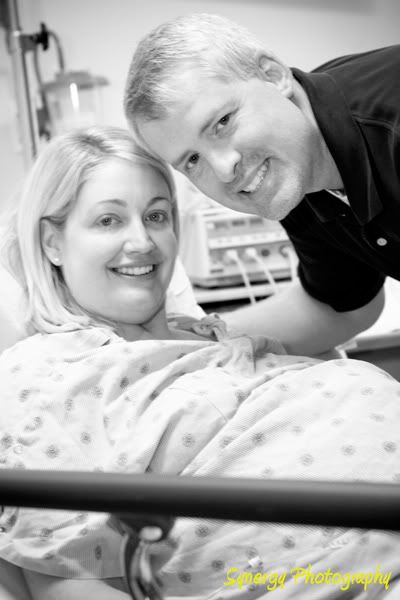 Betsy's doctor was great! He was super laid back and just a fun guy! (He also had his birthday on Maeve's birth day.)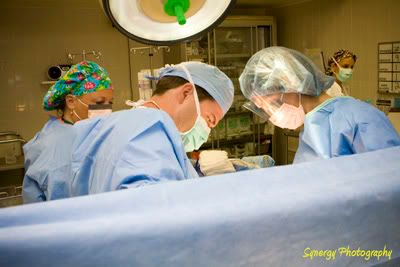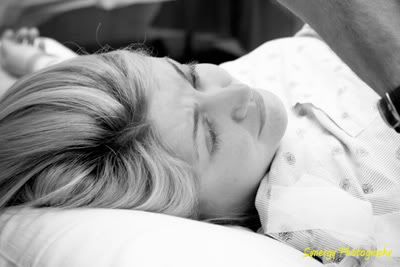 SHE'S HERE!!!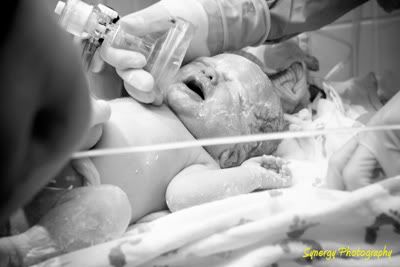 Mommy getting her first look at Baby Maeve.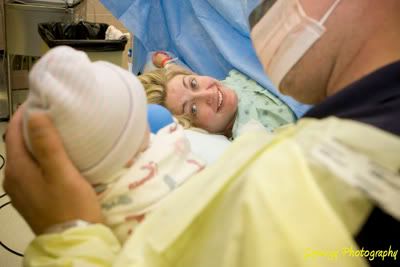 Favorite of the session! The nurse put on this hat and Maeve just looks so sweet.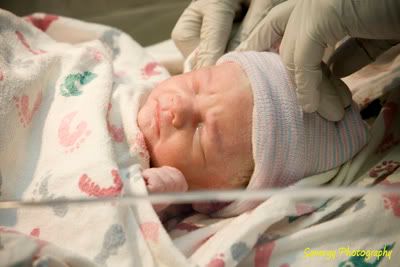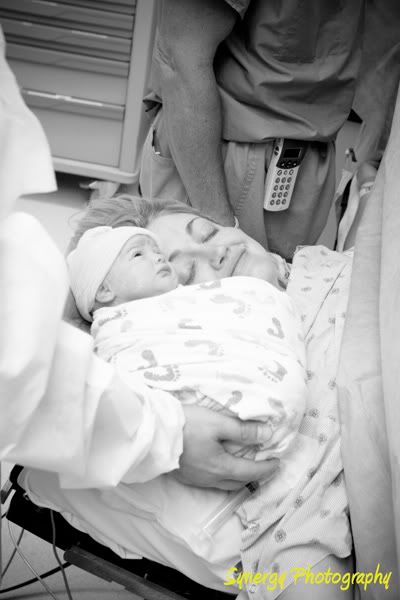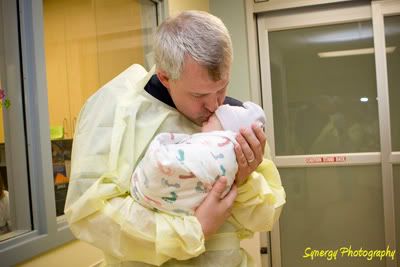 Jamie, Betsy, and Maeve, thank you for letting me be part of such a special day!!!