Jadyn's sweet cat, Grey, has four kittens that we are giving away to loving homes. They are sooooo cute and sweet. They will be ready to go home sometime at the end of September or beginning of October. (Nice early Christmas gift.) Let me know if you would like one...or two...wink!
Now here is the challenge for you....3 of the 4 kittens are named off of movie/tv show cat...NAME THAT SHOW/MOVIE!
1.
Mrs. Pickles
- She is the runt...but is sooo little but precious! Blue eyed calico female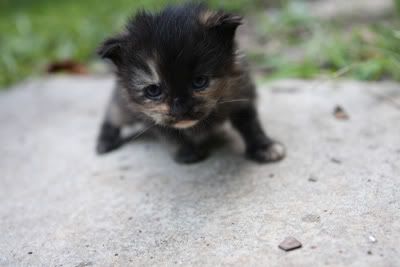 2.
Sprinkles
- Blue eyed calico female kitty. She is cuddly and has great markings.
3.
Milo
- All black male (except for a white "bikini" on his underneath side. LOL) who has blue eyes and is soooo sweet. He is super cuddly and is the biggest eater in the bunch right now, and it shows. LOL!
4.
Princess
- Blue eyed calico female. She is the only one that is not named after a kitten/cat in a movie or show. Instead, named after all the awesome princesses from Disney! WINK!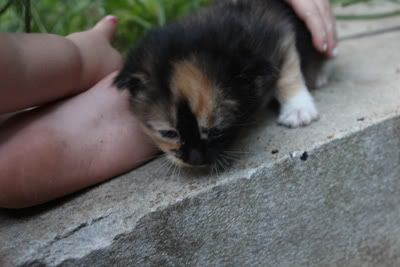 Please email me at
lifesnotstaged@yahoo.com
if you are interested. Again, the kittens will be ready somewhere during the last few days in September...check back and I will let you know where all the names come from!