I visited Betsy, Jamie, Maeve, and Justice's (their chocolate lab) house to do an infant session. Little Maeve had already grown so much since her birth day. It was great to see them all and meet Justice. Maeve was very alert and I enjoyed getting to hold her. I feel very close to this family and am excited to do many more photo sessions with them in the future.
My favorite picture of Maeve...she is too cute!
Look at Betsy's sweet expression here!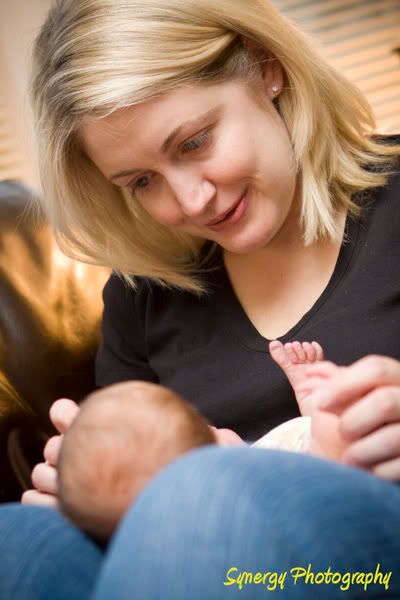 Betsy LOVES Mizzou! She has tigers everywhere. TOO AMAZING!!! (My father, some aunts, and mother went to Mizzou and my brother goes there now...so my loyalty is at Mizzou, too. Way to raise her right!)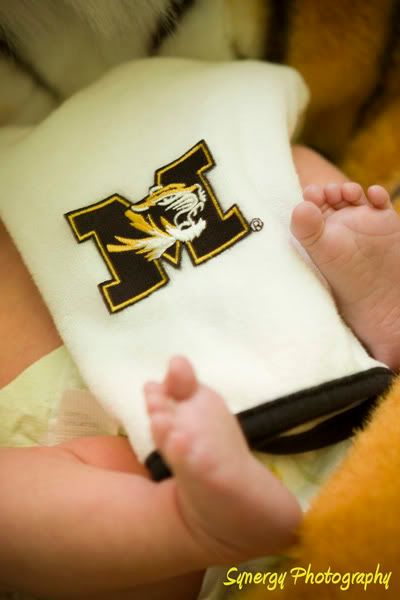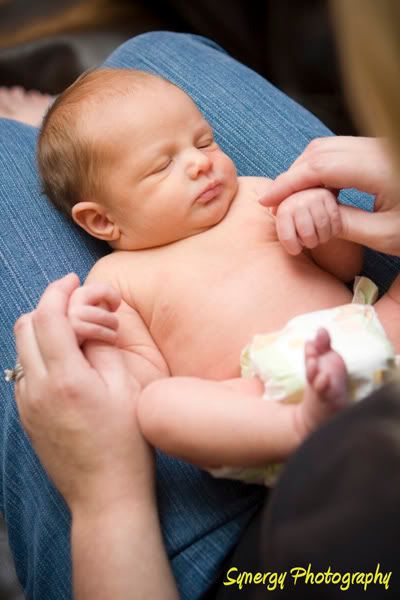 But we had to represent Daddy's school, too!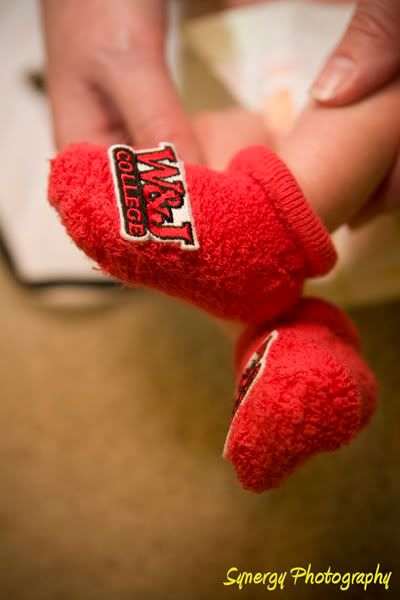 Holding tight to Daddy's finger...what a great thing to learn early, Mommy and Daddy will always be there for you, Maeve.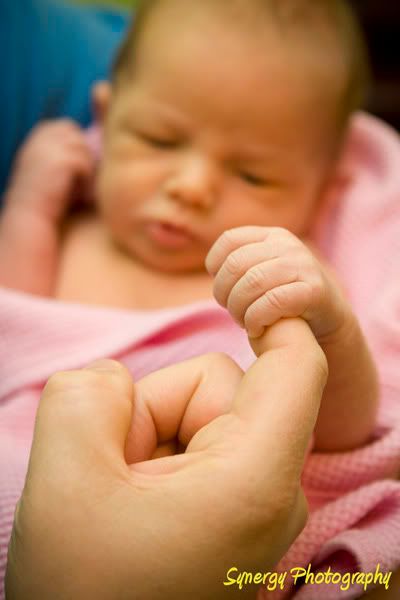 LOL! Wonder if this will change any with a baby being in the house...wink!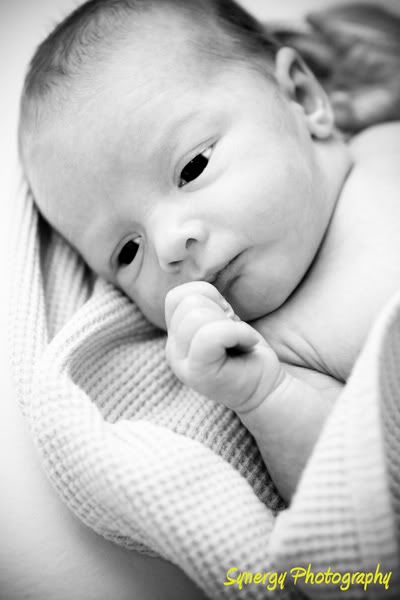 Betsy's dad got to take a picture of all of us...glad we were able to do this. I feel very close to this family...I cannot wait to do another session with them soon!