Katie and Bob are one of my favorite birth clients ever! I have been part of the birth of both their daughters and they have just completely welcomed me into their family! I have loved being part of their most special birth stories. Here are some of my favorites from Sophie's birth...
Sophie was born at the wonderful Missouri Baptist Hospital...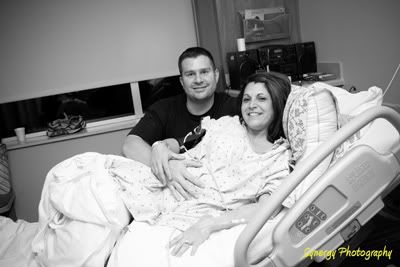 Katie was a trooper!! She delivered this baby without the help of her epidural...it didn't work. She did amazing! I was so proud of her!
Sophie arrived!!!
I love ear details of little babies...plus look at all that sweet hair. (Mom's of bald babies, ie me, love seeing babies with lots of hair.)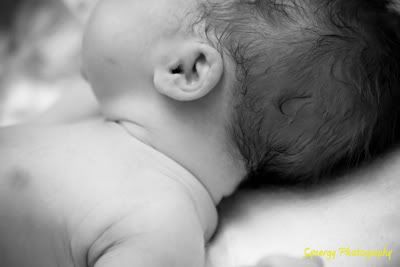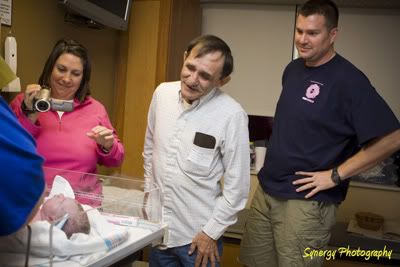 Daddy gets to see Sophie up close...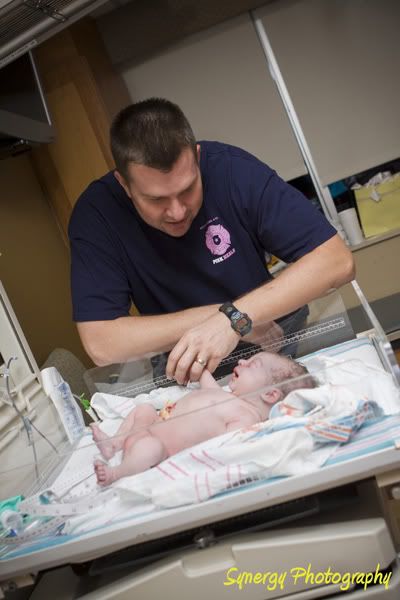 FAV. of the day...daddy getting to hold little Sophie's hand for the first time! This is one of the reasons that I LOVE doing birth stories, I get to photograph these amazing "firsts"!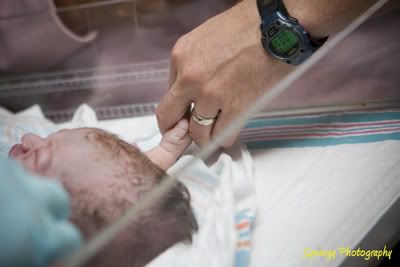 Their reactions are just priceless! They are sooo in love with Sophie!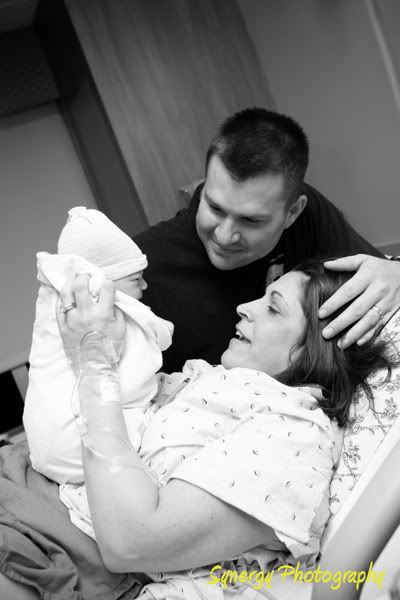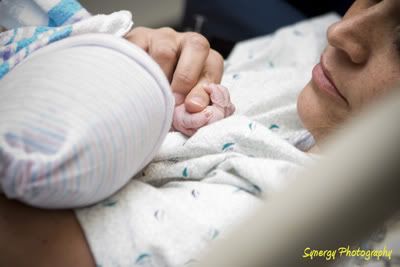 The whole gang! We made it one busy delivery/recovery room!
I even got to get into one picture...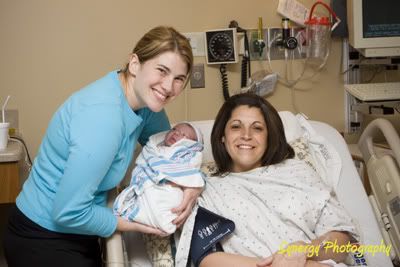 Bob and Katie, thanks for letting me be part of Sophie's birth...I cannot wait for you to see all your images and DVD slide-show!